SCIENTISTS come up with PLASTIC Blood .. what ARE YOUR THOUGHTS...???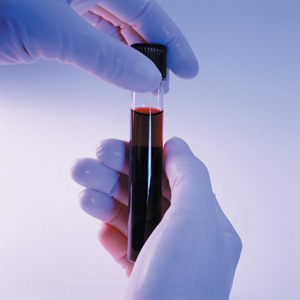 Canada
January 20, 2008 12:28pm CST
IS THIS A GOOD THING OR A BAD THING what do you think thelong term effects will be on us? how will we test it, on poor animals, and then eventually on humans,? is synthetic blood healthy? the life is in the blood, this all seems very strange to me! what do you think about artificial blood made from plastic modules
3 responses

• United States
20 Jan 08
I have never heard of this but I don't think plastic blood would work very well for anyone really.

• Canada
22 Jan 08
heres some links http;//www,viewzone.com/plasticblood.html http://news.bbc.co.uk/2/hi/uk_news/england/north_yorkshire/6645923.stm

• United States
23 Jan 08
Ok. Thanks alot. I am going to check the websites out right now. That is unreal that they can make plastic blood. I wander what they will come up with next? I don't think I want plastic running through my veins. That ia amazing though.

• Canada
20 Jan 08
I have not heard of this. Where did you get this from? Provide some more information please. Plastic blood? So instead of people using real blood in a body they can just put in this plastic blood? How would the body even take that , and why is it plastic? Does not make sense.

• Netherlands
20 Jan 08
were have you heard of this? but if its not tested yet....well i could be healthy for people with blood deseases etc like aids...and benefit in plastic is that the rotting process of plastic takes up to 100 years ;-P