....is life to short...?!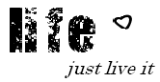 Philippines
2 responses

• Australia
25 Jan 08
Oh yes life is too short and sometimes we don't even relize it until we get older, we start losing family and friends and we look back and think OMG those last years went so fast, it is a fact that as you get older time seems to speed up this is why you should do what you want to do now as there maybe no tomorrow to do it.

• Philippines
25 Jan 08
I guess it depends on the person how he sees life. It is too short if you have lots of things you wanted to do in your life but it might be too long for a person who does nothing at all and just watching days go pass by. Its like when u are busy, you will not notice that it is already late at night so for you time is so fast. If you are doing nothing and just looking forward for tomorrow, time for you will be too slow.