Do you get desperate when you can't get online?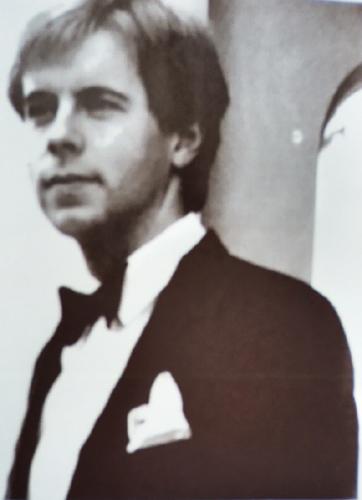 United Kingdom
January 25, 2008 3:16pm CST
I have to confess I do. It's part of my daily happiness and if that is taken away from me, so is my happiness. That sounds like addiction, doesn't it. How about you? Are you a net-addict too? Do you go through pangs of agony when your beloved internet is withheld you? How often does it happen to you? It happened to me today; I had to reinstall my internet software, because it had trouble accepting a program. I was frantic. Has this happened to you; or are you the cool, philosophical type who takes everything in their stride? Let's talk netwithdrawal and its manifold symptoms.
7 responses

• Australia
25 Jan 08
oh yes I break out in a sweat, I get angry I can't think properly, gee that sounds like I am really addicted doesn't it, but i do I think maybe my computer has crashed and usually it is just because the server is down for a short time but it still makes me worry.

• United Kingdom
26 Jan 08
I get frantic; it's like the light has gone from my day. Wow! Maybe this really is an addiction, like we become dependant on the endorphins released by being online!

• Australia
26 Jan 08
Yes I think so i wonder if they have an AA for us... hahahahah

• United States
26 Jan 08
I don't get desperate and have gone over a week (gasp!) without logging on. So I guess, I maybe hooked but not fully addicted. I do admit missing it and feel lost without my email but not addicted yet. So I guess you will be joining INternet Anonymous soon?

• United Kingdom
27 Jan 08
I'm the founding member...;o) I've been without it for over a week too; in the past, friends and family have helped to get me a PC. Of all the (four) PCs I've owned, two have been free gifts from friends of the family!

• United States
27 Jan 08
Well I got my first computer back in the 80s, so having a keyboard at at the end of my fingers is really a way of life to me. When is the first meeting? How many steps are there?

• United States
26 Jan 08
It drives me crazy if I cannot get online each day because I have to get on here to get my earnings every day. I guess I am addicted too. It doesn't happen to me very often but when it does, it really throws me for a loop. I have had to reinstall my internet several times over the years and it takes a long time since I have lovely dialup. I have to be organised every day or I can't function properly.

• United Kingdom
26 Jan 08
I had dial-up until very recently; I never thought I'd go BB but I did; I'm such a technical dunce. I love the results of being online, but not the nuts and bolts; I'm all at sea...sometimes adrift in an open boat...

• United States
26 Jan 08
I wish I could get the higher speed internet here. I could make alot more money online each day because I could do alot more other than sitting here getting gray hairs, LOL, waiting for the pages to load. I don't know a whole lot when it comes to the technical part of the internet either and it gets very frustrating when something goes wrong with my computer and I can't fix it myself.

• United States
27 Jan 08
Carl, never would have thought this of you! I personally don't break a sweat when I can't get on the net. But, if I couldn't get on for any length of time I would most likely suffer a little bit. My husband gets freaky if he can't get on the web. He loves to play Battlefield and when he can't get his nightly fix he frets a bit over it. He will work on the computer for hours when he has a problem and doesn't stop until it is fixed.

• United Kingdom
28 Jan 08
I'm afraid so, EB. I love my internet!


• United Kingdom
27 Jan 08
That sounds quite alot like me. If there's nothing on TV that makes it worse though doesn't it. Then you really do have to try and get some sleep.


• United Kingdom
27 Jan 08
It sure does. I used to spend hours in libraries; that was a real passion of mine when younger.

• United States
26 Jan 08
We have something in common Jazz Music, be my friend. Ok, I had to post something, yes I get desperate when I can't get on my website, it is in my profile page, I went to it about an half an hour ago, and I couldn't get to it, becausae I put in a wrong user name, I used my other user name, now I half to go back and put in my right user name, because I am making money there, they have random cash, you get 1 to 5 cents, and there is so much you can do. I will be getting a pay out from there soon, pay out is $5.00 and it is easy to get, I will get much more.

• United Kingdom
26 Jan 08
Yes, let's be friends. We both love Pat (Metheny) &c. I don't make money online, but I still get desperate. My world shrinks!