Nothing for me today

Turkey
January 31, 2008 9:24am CST
I have posted more than 25 today and reached over 100 posts for the first time. I also started 1 discussion and it was replied, and my older discussions were replied too but today I won only 0 cents! It says earnings are updated 1 hour ago, is it possible if they haven't updated my earnings? I was earning 5 to 10 cents when I was less active, it can't be 0 cents there should be something wrong
6 responses

• Philippines
31 Jan 08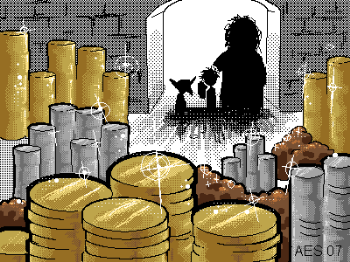 hello there... there are several members who said this kind of topic.. and i ask you the ruler, if yesterday you did something? earnings are fair here.. what you did today will reflect tomorrow's earnings^_^ you might get worried, but in case tomorrow ends and still didnt have that credit, then dont hesitate to contact mylot asap. take care now, and enjoy posting here^_^

• Philippines
1 Feb 08
hi the ruler, pls try to contact mylot about this matter. a second ago i just posted them a message about your concern, but its better if you will as well report it to them.. good luck^_^

• Turkey
1 Feb 08
thank you for your message vehaileairu. I have contacted them too, but maybe there will ba little delay for me. at least it is what I hope since I haven't got a reply from them Thank you so much again

• Nigeria
31 Jan 08
You need to wait till about 24hrs before your current participation is upgraded into your earnings.

• Turkey
31 Jan 08
I did my participation before the earnings were updated. It was saying "earnings are updated 19 hours ago" in the morning and I started posting. When it was saying "Earnings are updated 22 hours ago" I left here and now I came back, it says "Earnings are updated 1 hour ago" but nothing changed in my earnings

• Philippines
1 Feb 08
Mylot is pretty weird with their earnings system. Usually when I start posting a lot of responses about 3-4 hours before my earnings are to be updated, they don't usually add up. But it does come out the next day. So, I think that if you want your earnings to come out before 24 hours, you have to start posting a little before the 14 hour line or something like that. Hope this helps. Good luck!

• Turkey
1 Feb 08
Hmm, If you have experienced such an issue then mine should be something like that too, I hope. Thank you for that information dear piatos03 :)

• United States
31 Jan 08
I have found that my earnings are updated every 24 hours. It is not updated at all during the day, I go to bed, wake up the next morning, and find my account was updated in the night.

• United States
1 Feb 08
Give them time, I only have updates once a day. Aingealicia

• United States
21 Feb 08
Maybe there's a cutoff time. I'm making a guess here, so please don't take this as gospel. For instance, if you made all your postings this morning before the earnings updated, they may count for today and not yesterday. If the cutoff is say, midnight, then if you didn't do anything yesterday, you wouldn't get any earnings for yesterday. Again, this is total speculation, but it's possible.