Please look at this picture. Do you know this baby?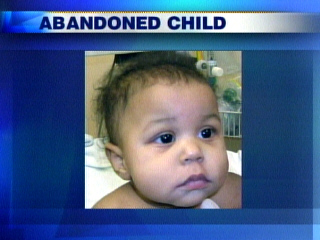 Canada
February 8, 2008 4:44pm CST
This happened in my city (Toronto) just recently. Somebody abandoned this baby in a stairwell of a mall. Noboby knows who this baby is, but the police want to find them. Personally, I think they need to be severely punished for doing something like this. So, if you recognize this baby, call your local police, or crimestoppers. They think the baby comes from outside the country. Please just take a peek. http://www.citynews.ca/news/news_19116.aspx
10 responses

•
8 Feb 08
What a terrible thing, and what a gorgeous baby. I wish I could say I recognised her but I dont, I sincerely hope they find out who abandoned the little sweetheart. You are right they do need to be punished and its just a good job that good people found her.

• Canada
8 Feb 08
Yes, it was very good that she was found before she froze. It was an extremely cold day.

• Canada
9 Feb 08
Thank you kindly for putting this picture, for the world to see! I hope with your diligence the parents are found & are severely dealt with! What readers should know is that this Baby (as seen in vid-cam) was dropped face down. So when the baby was found, it had some pretty serious face injuries. I echo bonbon664's plea....if you recognize this baby, call the police.

• Canada
9 Feb 08
Yeah, if you read the whole story, the baby was found literally dumped in the stairwell. It was way below freezing that day too. The baby also has shown signs of past abuse.

• United States
9 Feb 08
I don't recognize her but I think that the parents or whomever left that little girl in a stairwell does not deserve to get that baby back. In fact they should robably be shot! They had no idea what would happen to that child and apparently they didn't care. Either that or the mother may have been abducted while the baby was left behind.


• United States
9 Feb 08
Nope i dont recognize the picture... but it's so selfish how people are doing children BABIES, that dont deserve the treatment at all.

• United States
9 Feb 08
What an adorable baby. This occurrence of babies being abandoned more and more is getting so commonplace it's disgusting. Some months ago, I too reported in a discussion about a baby being abandoned in a dumpster, and in happened IN MY neighborhood! And no, unfortunately they never found the mother who left it.

• United States
9 Feb 08
I just hope the mother did not do it. That would mean she is in desperate need of help. The poor child was left where it was bound to be found and be safe. Ye it was wrong to leave the child there. But I won't dare judge the person who left her where she could be found when the store opened. It could have easily have been a garbage dumpster. I hope they think of that when they find the person. The mother could hv been hurt and the child left to fend for itself. I just pray they all work this out without more harm. It's a great feeling knowing the baby is safe.

• United States
9 Feb 08
I can not believe the people who have babies just to throw them away it makes me so mad. I don't recognize the baby but I feel very sad for her she deserves much better than what she is getting. I hope they find her parents and punish them to the fullest. Thank you for pass this along it could help find them. have a great day!

• United States
8 Feb 08
That is so horrible!!! I hope that baby finds a good, loving home! I'll be sure to post that photo around and hopefully someone who knows something will speak up! Thanks for posting!

• United States
8 Feb 08
I don't know the baby. What I have heard, there are already 15 people willing to adopt. This is good news on bad story.