There was some major excitement in my neighborhood yesterday!

United States
March 6, 2008 12:05pm CST
To be specific, the "excitement" happened right across the street from my house! I was still laying in bed, waiting for my daughter to finish getting ready for school....it was about 7:15am. All of a sudden, I heard all sorts of commotion and banging, and I could feel the vibrations from the pounding in my mattress. Hubby came to the room and told me a whole herd of officers were across the street with guns drawn. Naturally I had to get up to see what was going on, and I got up so fast that I almost fell over from being dizzy! Sure enough, there were at least 30 officers outside, and I'm not sure how many were inside the house, most of which had some VERY big rifles in their hands. Come to find out, there were officers from 4 different agencies there doing a very MAJOR drug bust! Three of the people in the house were arrested, but I don't think any of the kids were taken away. As far as I'm concerned, it's about darned time that this happened. The traffic was getting pretty crazy going in and out of their driveway, at all hours of the day and night. Right now, with the exception of the booming stereo out of the truck of one of the kids there, it's pretty peaceful around here for a change. Here's a link to the newspaper article about it if you're interested: http://www.appeal-democrat.com/news/bust_61162___article.html/drug_gridley.html
7 responses

• United States
6 Mar 08
I have had a similar experience, but it wasn't as noisy. Before my grandmother moved, she lived in an apartment on the second floor. The way it was designed, my room was right next to the steps and porch where people came to our front door. One night about 3am I heard several sets of feet coming up the steps. I laid there a few minutes, but no one knocked or rang the doorbell. I woke up to see several ATF agents on our porch. I don't know what they were searching for, but they were looking all over the place. One was standing on the bannister looking over the porch, as if someone had climbed up on the roof. They never said anything to anyone in the house. They never even knocked on the door, so I went to the bathroom and went back to bed. I didn't even tell my grandmother until the next day. To this day, we don't know who or what they were looking for, or if they ever found it/them.


• United States
6 Mar 08
All I can say is good. My sister inlaw is having a problem such as this. Her dog barks alot at night because of the activity at the neighbors. They even turn around in her circle drive. I'm worried for her because she lives alone. Not to mention the sleep she is missing by getting up to see what the dog is barking at. I told her she should report it and have it checked out.

• United States
7 Mar 08
My dogs were going nuts every night too. I think I wore a path in the carpet checking to see what was going on. You're right...your SIL should call in and report all of that stuff going on. It's better to be safe than to just let it go and have something bad happen. Thanks for the response hon.

• United States
8 Mar 08
Glad they got them. It's good to get the neighborhood cleaned up too!

• United States
10 Mar 08
Yes it is. I'm not sure, but I think the rest of the group are being evicted from the house. I saw the landlord there the other day, and boy were they ticked off after he left. I really hope they do have to leave, and a good family moves in. It would be so nice to KEEP the neighborhood cleaned up and peaceful for a change. Thanks so much hon.

• United States
8 Mar 08
This type of thing happens in my time fairly often these days and it's usually in the wee hours of the morning. There's an apartment house next door to me where there's traffic in and out and there at all hours and while none of the residents there appear to have much money and I don't think a single one of them has a job there are some really nice new vehicles parked in their drive-way now and then but they're never there very long. There's clearly SOMETHING going on over there. I've notice a local police car go up and down our alley quite often very late at night when I'm on the back porch having a smoke or cleaning the litter boxes. I'll be very surprised if there isn't some of the same kind of excitement as you've described over there one day soon and since I'm a bit of a night-owl I have a feeling I'll have a front row seat to it so therefore you'll all read all about it. Annie

• United States
10 Mar 08
That's what it was like here too. It didn't look like any of the adults worked at all, but yet they were always able to get vehicles and food and the kids always had new clothes and bikes. I'll be waiting for the details of your excitement hon. LOL Hugs!

• United States
6 Mar 08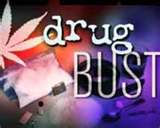 Oh wow Katlady!! Awesome!! It'll teach those lose life's a thing or two!! LOL Hopefully it'll be a good lesson learned for those people but then again, maybe not. Adiction is very hard to past but one has to want to in order to do it. Makes a person wonder why they started it to begin with, doesn't it?

• United States
7 Mar 08
I hope they learned their lesson, but I'm not going to hold my breath on it. I think the first guy that was caught had just gotten out of prison last year. So I'm thinking he's a lost cause at the moment. That is a lousy life to be into for sure. I wouldn't want to be in their shoes AT ALL. Thanks hon.

• United States
7 Mar 08
I think that would be very scary. I have not been in any situations like that, but I know it happens. I'm just glad I was not there.


• United States
7 Mar 08
Yeah, I used to feel the same way until I moved here. For the most part, this neighborhood is awesome and peaceful...except for the houses across the street. UGH! I wish they would just tear them down and get rid of them. Then no one could live in them. LOL Thanks hon.