Time to change my Avatar again...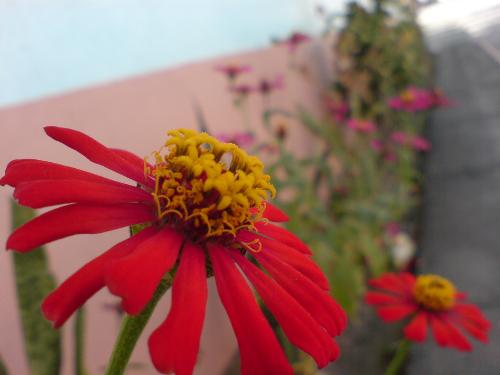 Philippines
April 1, 2008 12:22am CST
I have been a member of mylot for one year now... and during that time... i used only two avatars... the first one is a picture of my daughter and the other one a picture of flowers arranged in a bowl that my friend took... I said that i would only change my avatar again if i see something that would tell me..."Pick me... pick me"... and true enough... i saw this image in my brother's cell phone... and i fell in love with it... Check out my new avatar... i will upload and image so that you can get a bigger and better look... What can you say about it?...
10 responses

• Malaysia
11 Jun 08
Hello aseretdd, Nice flower. You love flowers so much, don't you? During my younger time, I loved bright colors and that include bright red, orange and striking yellow. Now, I really tone down a lot *laughs* Anyway, I like your avatar too. It doesn't make my eyes aching here *smiles*

• Malaysia
11 Jun 08
Hello aseretdd, This is the second time I experienced this. When I checked your discussion through my e-mail, I saw a totally different avatar (I bet it was a flower too). I thought you changed your avatar again recently. But when I checked the date of my e-mail notification, it was like three months ago. I checked your discussion and saw the same flower picture that you use as your avatar right now. A day ago, I saw a different photo of MyLot member and I was looking at it, thinking that how come she looks prettier and totally different from herself last time. When I went to her discussion, I saw her same photo like before. What do you think is the reason of this glitch? Anyway, hope you will get another beautiful flower picture to show us here once you decided to change your avatar again *smiles*

• United States
1 Apr 08
That is pretty, did your brother take the picture? I have had the same avatar for over a year now. My first one was me and my chihuahua Gizmo. I like the one I have now of the "Goddess" If I see something that calls to me...then I will change it. But for now, I'm happy with what I have....lol Blessed Be, Mari

• Philippines
1 Apr 08
Thank you for complimenting my avatar... yes my brother took this picture... i t just occurred to me... he is male... but he has a knack in taking images of flowers and trees... some of the photo of trees i uploaded here were from him... I guess i have to tell him that photography comes natural to him... and he should consider it as a hobby... thanks for the response... And your avatar is also very unique... i like it...

• United States
2 Apr 08
I love taking pictures of nature, close up. I just bought a new digital camera a month ago. Of course I have yet to take it out of the box and use it...lol But I am getting my bird feeders arranged so I can get some pics and flowers will start blooming in a couple of weeks...so we'll see what I get.

• Philippines
2 Apr 08
I also have a digital camera and it takes nice images... but my brother's cell phone is great with images like the one i used as an avatar... good luck on your picture taking... and be sure to start a discussion about the great images that yo took...

• Philippines
1 Apr 08
nice avatar you got there. what kind of flower is that. you alwasy have a fresh avatar. i like the bowl of flowers too. i will get a lot of getting used to your avatar but you picked a good one.

• Philippines
1 Apr 08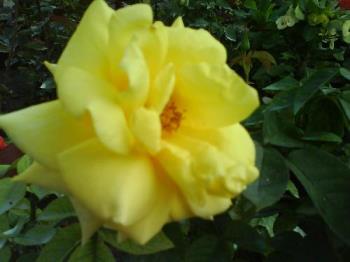 I don't exactly know the name of the flower... i think it is just one of those wild flowers that can grow anywhere... or a certain type of Malaysian mumps... not really sure... i also love that bowl of flowers... but i felt that a change for me is long overdue... thanks for the response...


• Manchester, England
2 Apr 08
Most members seem to have their own idea of what makes a good avatar, whereas I personally consider that any avatar is good if you like it. I have changed my avatar about a dozen times so far and will eventually change it again. No matter how much I like an avatar I always end up feeling like a change.

• Philippines
3 Apr 08
An avatar is indeed a personal thing for each member... i only changed mine three times in the one year that i have been here... i only do it when i see a picture that i can connect with... but as i can see your avatar is quite unique and nice... thanks for the response...

• United States
1 Apr 08
I like it, I love nature photos and especially ones with reds. I have to tell you that when I got the email notification of this discussion, it had a completely different photo on it, it was so small but I think it was a photo of a grey dog. I had to come see because surely that wasn't what you were talking about!


• Philippines
2 Apr 08
Well, i am glad that you like it... since i plan on not changing this for a very long time... it is so beautiful... my brother has an eye for taking images... and his cell phone is also great... this is the photo that i have been waiting for and is worthy to replace my bowl of flowers... thanks for the response...


• Philippines
1 Apr 08
I remember those avatar of yours... and your current one is also nice... it shows how sexy you are... i did not encounter any problems setting up my new avatar... i just went to edit my profile and uploaded this new image... thanks for the response...


• Philippines
1 Apr 08
The image does look very nice... well i hope you can get around having your own avatar here in mylot... that is one of the ways that we can get recognized by other members... or maybe you haven't just found the right image for you... thanks for the response...


• Philippines
1 Apr 08
Thank you very much for the response... and yes i am a true blue nature lover... it is just too bad that right now... i cannot do anything to put this nature love into better use... so for now... mylot is my only venue to campaign for love of nature and saving the environment...