how to prevent pre-mature greying of hair

India
5 responses

• India
6 Apr 08
I dont think there is any way you can stop premature graying of hair....you must be an indian i am shore.....i have noticed this problem in indians....increasing very rapidly....there is nothing you can do except coloring your hairs....


• New York, New York
6 Apr 08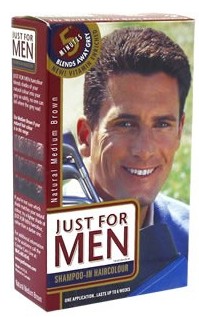 Hi vivithunder, welcome to mylot. I started greying in my early 20's not as young as you and I have never liked it. I use "Just For Men" a shampoo-in hair color and that takes care of the grey for me.

• United States
6 Apr 08
I don't think there is anything that can really prevent it except coloring it. Gray hair is similar to vitalaigo in that it's a loss of melanin in the hair shaft. It's mostly hereditary, but sometimes can be brought on my poor health or nutrition, which is probably unlikely in your case. So, my suggestion would be to color it if you can. I started getting noticeably gray fairly young (but not as young as you) and that's what I had to do. Problem is that I'm allergic to hair color.


• India
7 Apr 08
thank you for your information the thing is i am also allergic to hair color.

• Denmark
6 Apr 08
Unfortunatly I don't think there's much you can do about it. I sort of think it looks cool, but if you don't like it you can alway colour your hair, a lot of people do that.