... all the things you do will come back to you ... How do you agree?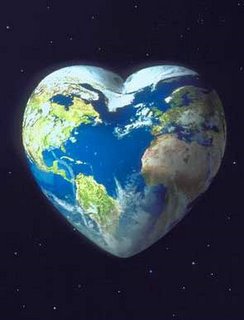 Philippines
April 8, 2008 9:10pm CST
You have no way of knowing how or when all the things you do will come back to you. What you can know is that they will. Some obscure and seemingly useless fact you learn today could end up playing a major role in your life next week, or five years from now. Some small favor that you do tomorrow may come back to you in a few months as a grand opportunity. You never know exactly how life will reflect back the face you present to it. Yet eventually, and quite faithfully, it does come back to you. The value that you put into life becomes the value that you experience from life. The more love you give, the more love you are able to know. Your words do not end when you speak them, and your actions do not stop when you've completed them. They go out into life and begin connecting you with the people, circumstances and things that resonate with those words and actions of yours. And a friend said, "Live as though the things you do, in one way or another, will come back to you. For you can be certain that they will."
9 responses

• Canada
9 Apr 08
another great thought, do you actually try to live by these thoughts, or do you just read them post them and forget about them?

• Philippines
9 Apr 08
I have challenges and these are good advices from my coach and I count him as a friend. I read them and work it out as I can. I always look up to it as a gift because no one would waste his time giving me good advices and I will just waste them all.

• Philippines
10 Apr 08
hi jeanniemay...great topic!!! i agree thing you do will come back to you.... i like to share the story of the "Glass of Milk" One day a poor boy was selling goods from door to door to pay his way through school, found he had only one thin dime left, and he was hungry. he decided he would ask for a meal at the next house. however he lost nerve when a lovely young woman opened the door. Instead for a meal he asked for a drink of water! she thought he looked hungry so brought he a large glass of milk. he drank slowly, and then asked how much do i owe you? "you dont owe me anything", she replied "mother has taught us to never accept pay for a kindness" He said. "Then i thank you from my heart" As Howard Kelly left that house, he not only felt stronger physically, but his faith in God and man was strong also. He had been ready to give up then. Many years later that same young woman become critically ill. the local doctors were baffled. They finally sent her to the big city, were they called specialists to study her rare disease. Dr. Howard Kelly was called for the consultation. when he heard the name of the town she came from, a strange light filled his eyes. Immediately his rose and went down the hall of the hospital to her room. Dressed in his doctor's gown he went to see her. He recognized her at once. He went back to the consultation room determined to do his best to save her life. From that day he gave special attention to her case. After a long struggle , the battle was won. Dr. Kelly requested the business office to pass the final bill for his approval. He looked at it, then wrote something on the edge of the bill and the bill was sent to her room. She feared to opened it, for she is quite sure it would take the rest of her life to pay for it all. Finally she looked, and something caught her attention on the side of the bill. she read these words... "Paid in full with one glass of milk" (Signed) Dr. Howard Kelly Tears of joy flooded her eyes as her happy heart prayed " Thank You, God that, Your love has spread broad through human hearts and hand" There is a saying that goes something like this: Bread cast on waters comes back to you. The good deed you did today will benefit you or someone you love at the least expected time. If you never see the deed again at least you would have made the world a better place. and after all isnt that what life is all about?

•
10 Apr 08
I agree. We are a product of our own actions. Sometimes the result may not be instant and take years but eventually it will come back on us. Some call it Karma and I think it's a natural element. Whatever we do, say or think it affects us in one way or the other. Sometimes though we meet some misfortunes along the way but I reckoned that if it is caused by others then we can easily get out of it. However, if it is a result of our previous actions we may find ourselves stucked in there until we rectify it. Fortunately though, the good things that we do to others they come back to us sometimes twofold, sometimes tenfold.

•
10 Apr 08
Yes, I believe in the threefold return. Everything you do will come back to you, threefold. This is where the saying "Do unto others as you would have done unto you" comes from. If you do good things for others you will receive the good deed back threefold, but beware... if you do bad things, they will come back three times as bad. Brightest Blessings, and thank you for yet another well thought out discussion, my friend.


• United States
9 Apr 08
I definitely agree! I am a big believer that the universe responds to your words, thoughts and actions according to what you say, think and do. If you are generally a positive person, good things will come to you exactly when you need them. If you are constantly miserable, complain all the time.. guess what? The universe continues to throw sh!t your way. You reap what you sow.

• United States
9 Apr 08
i have seen that for myself...i knwo that if you do something wrong to someone that most times it will come back to haunt you in the end but there is also these people out here that have been doing bad things all of their lives and that only makes their lives that much more better and i don't know how they do that...i mean if i tried some of hte things that i have saw in my life i would so end up in jail or something jhl930

• United States
27 Jul 08
I have heard that many times over the years. I have always done unto others like I would want them to do unto me. I just never did et it back in return though from them, it seemed. I have noticed that what goes around does come back around in some shape, fashion or form though, even though it isn't from the person you did something for.

• Philippines
14 Apr 08
Hi jeanniemay! Again, I completely agree with that. I believe so much in karma. We have it also written in the Bible that, "we reap what we sow". There are a lot of things also happening in our lives that we can't explain why it has to happen and in the end we find out why...sometimes it takes days and sometimes it takes years before we learn why it has to happen. Just my thoughts kapatid! Take care and have a nice day!