What do you do this summer?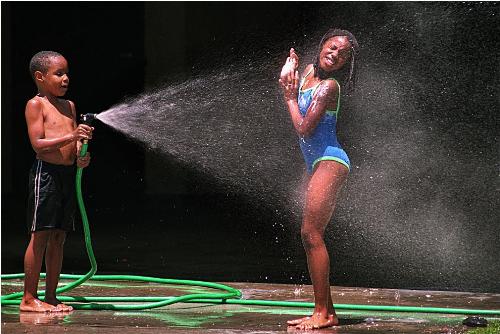 Philippines
April 8, 2008 10:24pm CST
Its summer again.. the sun is so high and hot.. every summer i have lots of activities. and this year, i have lots of swimming schedules. i already went to Eco Park La Mesa with my family and to a small resort with my friends. and on the last week of this month, i have 2 schedule again for swimming.. by the month of May, i'm going to teach children on our church. particularly children aging 3-4 years old. im actually excited. how about you, what's your plan this summer?
3 responses

• United States
27 Jul 08
We have a swimming pool here at our home and we have not got to get in it much at all this year. I hope we can get in it later on today though. We love to swim and cookout on the grill. We also like to work out in our yard and ride our 4 wheelers sometimes too. We have not done that much either since we work seven days a week and gas is so high. We are working on our back yard project also and it has come along nicely.

• Philippines
9 Apr 08
Ever since classes stops, I've been staying in my room for the most of my days. I don't know, I don't feel like going out at all. I wanna go out actually, I'm thinking of myself being in a beach reading some good book and swimming around afternoon but I'm too tired thinking of the process I'm going to do if i'll hit the beach. Anyway, it's still in my plan and I want to pursue it one of these days.

• United States
9 Apr 08
I always have tons of plans in the summer, usually the same things. I go to tons of concerts at a place called DTE, its all a big lawn where you get 5 dollar tickets and go drink, and have a good time with your friends. I go at least 8 times during the summers, they are the most fun I've ever had. I also go to Cedar Point and go on pretty much every single roller coaster even though they scare the crap out of me lol. And then stay the night and go on all the water rides the next day. Other than that I hang out with friends and go to the beach, hang out in pools, and just love the sun!