Ooopss! TIME OUT! Have you set yourself one?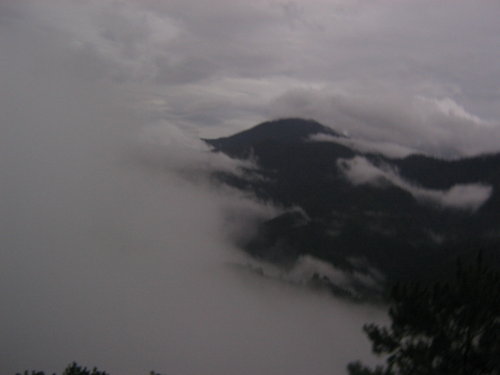 Philippines
April 13, 2008 1:04am CST
Sometimes, we are so consumed with our lives... busy... stressed... overworked... we don't seem to have the time to catch up with ourself... Do you stop for a while and call some "time out?" To catch your breath... catch your spirit... and just let yourself have at least 10 minutes dull moment? I guess, I just realized this in a while.. I thought, relaxation would call for some time outside or just spending some spa for yourself but really a "time out" can be something good like just taking a time like 5 or 10 minutes to relax, think blank, just breath in and out and think nothing.. How would that feel just in 10 minutes? Feels pretty good and better. Did you try? Try one. What do you think now?
6 responses

• Garden Grove, California
7 May 08
I make myself get up from the computer walk around, get a drink of water, go outside and stand and listen to the birds singing. then i came inside drank some water and finally sat back down and went back to mylotting.ten minute time out and my typing is better,and I feel more relaxed.just a ten minute walk around and breath deeply around.

• Philippines
19 Jan 09
Wow! Yes, just a minute or more of break truly relaxes both mind and body! Cool, JNY


• United States
30 Aug 08
I hardly ever have time to take a timeout lately. My husband and I both work seven days a week right now. Every now and then we have to take some time off though to just relax or catch up things around the house or to get some rest and sleep.

•
9 May 08
Yes, I always give my self a time out. After mylotting I go to the gym to flex my muscles and improve my heart beat and blood-circulation. On the way back and forth, I pass by a park and enjoy the green luscious grass and trees. They look so fresh and relaxing this spring. Wow, Spa, I surely miss that one. My favorite is foot spa and sauna too. They both relax strained muscles.

• Canada
16 Apr 08
I am sick now on disability so I do take all the time that I need to in life, and things get done when they get done, that is my motto now.

• Philippines
13 Apr 08
Hi jeanniemay! Oh, I just tried the ten minute relaxation, thinking nothing. it was hard really because some things keep popping out in my mind. So the ten minute thing extended to another ten. But it did felt good somehow. I feel more relaxed now although I am back from being stressed again..at least I am still wearing a smile on my face while responding to your post. haha...LOL! Just my thoughts kapatid! Take care and have a nice day! :)

• Davao, Philippines
13 Apr 08
never tried yet. maybe i will try later. all of my time are consume with lots of works to do. the only thing that i feel relax is go out and climb the mountains and meditate for awhile. i did this during our climb. i am a member of a mountaineering club and the only time that i am out from different kinds of problems, worries, pressures, works and computers is when i'm on the top of the mountain. seeing different kinds of plants, birds, mammals and breathing fresh and natural air. all my stress is relieve.