loss in forex trading

Philippines
April 18, 2008 7:56am CST
i'm so sad today, it's because i lost my money in forex trading, i invested with a wrong timing....i have $98 there a while ago but now its gone...i lost everything... have you ever loss in investing in forex? can you give me some tips so i won't loss that much again? thanks
6 responses

• Malaysia
12 May 08
I am sorry to hear about it. But it's part of the learning process and it serves a good experience for you indeed. Besides, $98 is not a big amount. You can always start all over again and do it better. I lost much more than you in the stock exchange market. But at least I am learning after paying the dear price. I wish you good luck and all the best in your subsequent investment quest!

• Philippines
19 May 08
It is really not a good idea to trade in forex especially online. It's gambling, meaning you're not sure to take the prize. Just invest your money to something that has a sure ROT. Bond Fund of Sunlife of Canada is good. Double your money in one year. I invested there and I am really satisfied with the results. :0)


• Pasig, Philippines
19 Apr 08

thats a sad thing that has happened to you.i think you should have studied first the previous activity of your prospective company for investment to know if its strong enough.you should have invested in a more durable company.

anyway its how the ball game works no one knows who will win and lose,its anybody's ball game in that arena


• Pasig, Philippines
22 Apr 08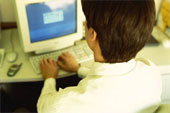 if you really wanted to learn how to effectively trade,try investing in small amounts first to know how it really works and gather data from your prospects which are all available in every trading center,like a background check on the kind of stocks you will invest with,there you will see their ups and downs in the trading field and from there you can predict if it will go up or down....




• Singapore
19 Apr 08
Oh that's nothing. I lost a thousand bucks on my third day of live trading and it was fun LOL. Try harder. Perhaps you want to return to demo trading.


• Singapore
19 Apr 08
No no, it is a disaster... I just take it as something interesting to talk about.


• Philippines
21 Apr 08
you lost a thousand bucks? oh...that was too much...it's really a disaster....i don't think i can invest as big amount as that.... so, have you recovered your money? if yes, how? can you give me some tips? i'm really new to this and really want to have more knowledge about this thanks

• France
5 May 08
i've already lost 130€ one time, but i stopped doing forex for somedays but i tried again, caus sometimes we can win and sometimes we can lose so don't mind and try to forget ;)

• Malaysia
18 Apr 08
These things do happen.. its in the game. But carry on. Be my friend because we have the same passion and you look cute :)