Cooking At Home Is Better For Your Health.

United States
April 28, 2008 5:03pm CST
The next time you go out to eat, remember a few things that should be on your mind. 1. Not all employees wash their hands after leaving the bathroom, especially those who prepare your food. 2. Not all soda valves are clean, so think before you refill or before you fill your cup. 3. It is very likely you will find unusual things in your food, hair, nails, bandages and so on. (I once found hair, form one of the cooks, a very long hair in my burger at Carls Jr., and almost choked). 4. Not all food is cooked thoroughly. (I've gotten raw meat in a few times from Wendys.) 5. Just because a restraunt or fast food places looks neat, dosen't mean it is. I like to call it the hiddel evil. Now that you've read that, it may be time to start cooking. Cooking at home could be your best bet, it gets your family together and you know what is in your food and how to prepare it. You also know what you and your family are eating. You don't have to be a chief or a professional. In fact many foods now adays are very easy to prepare. Next time buy some salad mix and make a salad, maybe buy some frozen chicken strips and prepare them in the oven, add them into the salad. If you are more of a do it yourself, then buy the lettuce and all the things you wish to place into your soon to be chicken salad or shrimp salad or whatever you wish it to be. Rice mix works, especially white rice, which is better for you. Also drink water with your meals, it keeps your digestive system happier, save the soda for a treat. This is just one meal idea. I may just start adding more for you.
4 responses

• United States
29 Apr 08
I very seldom eat out, for that reason as well as the cost. I can buy enough food for several days for the cost of one meal out, as a rule. Also, restaurant and fast food isn't healthy because of added fats, use of artificial flavors, etc., which we don't do (or don't have to do) at home.

• United States
28 Apr 08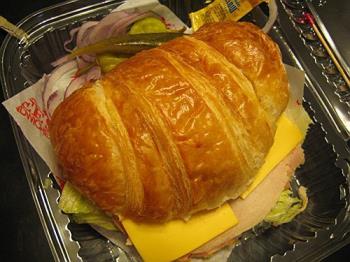 I have watched news programs visit restaurants, so am aware there are places people shouldn't eat any meal. Its bad to know some places should have already been shut down. I do more cooking these days and agree you don't have to be a great cook. My suggestion if your looking for a quick lunch is a sandwich, which you can toast the bread, use different bread to make it unusual or make the bread by hand. There is no reason to get bored by a sandwich.

• India
28 Apr 08
I totally agree with you. Am someone who is very careful about these aspects and prefer to cook my own food. This way, i get to cook what i relish on and healthy as well.

• Australia
28 Apr 08
Yes I have been told many times if I knew what went on in the back of a restaurant i would never eat in them, especially when you are not happy with the food you never tell them to take it back to fix it...and that was told to me by a chef from a 5 star hotel...hmmmm makes you wonder...