What Do You Do To Preserve Your Pictures?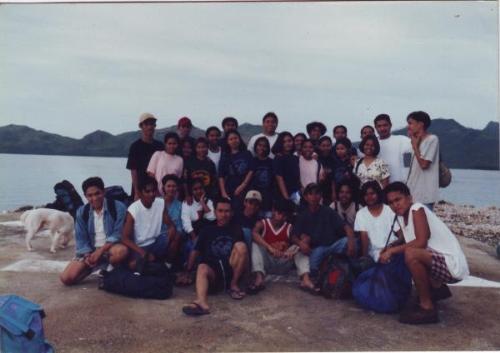 Davao, Philippines
May 4, 2008 11:38pm CST
we have different way of preserving our pictures specially those pictures taken in our most special day like birthday, baptismal, graduation and many others. Some copied it on the cd, some bought albums, etc. How did you preserve you photos? For me, i buy an album and check every now and then if the picture has moist inside because moist will destroy our pictures. Lately, i copied it to the cd. I inserted and picture here from my album 11 years ago with my classmates in college(my 1st course) during our educational tour.
5 responses

• Philippines
6 May 08
Oh, I am a picture addict. I love pictures so I make sure that I get to keep all of them until I get old! I have a hard copies on where i put it on my albums incase someone wants to see it. I uploaded others in my multiply account and I saved all the pictures on my DVD and USB flash disk.

• United States
5 May 08
I have alot of my pictures in a photo album. i liked to have them tucked behind plastic to keep the from getting fingered up, bent or scratched. I do have some of them in a ziploc bag too, so they do not get aged looking or smoke stained or water damaged.

• China
5 May 08
I put them in an album and check them every now and then.It's great looking at those pictures of old times.I also put some in my computer drive,some them are uploaded on the internet of my space.

• Philippines
5 May 08
Those old pictures are in a album, and I visited it once in a while to check it. But recently I decided to scan it and put it on a disk some selected pictures that has a memorable story. So that even when I got old I still can recall all the memories on it.


• United States
5 May 08
I tend to keep them in digital form, I back them up to be sure to not lose em. My family also keeps the older pictures in albums or in diapositives (oldschool slides, they are square and you have to put them in a projector to see whats on it (i don't know if thats an english word)). But we are planning on digitalizing them sometime soon like that we will have a trace that will be easier to look at and not as hard to carry around.