Eating non-dinner foods for dinner?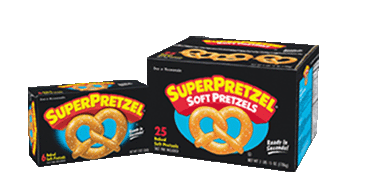 United States
May 6, 2008 10:07pm CST
How often do you eat something for dinner that's not really "dinner?" and What are some foods you have ate for dinner that weren't actual "dinner" foods? Me and my family don't always get to eat together so we have what we call "whatever" nights where everyone just eats whatever they can find in the house. Today was one of those days. Tonight for dinner I had a green apple and a super pretzel. Not much of a meal but it filled me up!
4 responses

• United States
7 May 08
I eat breakfast food on occasion for dinner but not too often. Really I don't care what food I eat just as long as it is good and fills me up.

• United States
7 May 08
I didn't have much of a dinner tonight, I wanted some Waffles and bacon and eggs, but I was too lazy to cook it, it is just me. so I can eat what ever that is in the frig. I had 2 ears of corn on the cobb with butter it was good and filling, then I had a yogurt, peaches and creme. have you ever had those creme savers? they are really good, I can eat them anytime.

• United States
7 May 08
Honestly, I never categorize foods into 'breakfast,' 'lunch,' and 'dinner.' I just eat what I crave and what is relatively healthy. There have been multiple times I've had scrambled eggs or fruits for 'dinner.' Hey, you have the freedom to eat what you want, when you want. (although I personally think it's better to eat something light first thing in the morning, for breakfast; in that case, breakfast foods are limited I suppose). Tonight for instance, I'm probably going to have soup or fruits/fruit smoothies for dinner.