A Trip

United States
May 16, 2008 4:21pm CST
If you could travel any where in the world,the cost does not matter.Where would you go? And why? What form of transportation would you use ? I would love to go to Austrailia because I heard it is beautiful there and I love their accents.Iam scared to go on a plain and I can't swim,so it would not be a good idea to take a cruise.I would like to take a train,but it won't go there.I guess if I ever want to go for real,I need to save money and get hypnotised to get over my fear of flying.
11 responses

• United States
17 May 08
Australia would be a nice place to visit. Last year I flew to California. I was really nervous about getting on the plane. Once we took off it was fine. The anticipation was more scary. I spent the whole flight looking out the window. The views from way up there are awesome. If you get a chance, do take a plane ride somewhere. Its fun once you get up in the sky.

• United States
17 May 08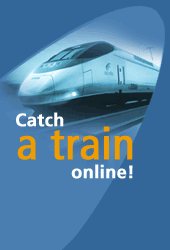 My problem is Iam chlostrophobic and I know once I get in there I cannot say pull over,open the door or window.With a bus or train I can get off at the next stop if I need to.Even in a bus I can open the window.I have never road on a train,other then the subway,and would love to.

• United States
17 May 08
That would be a problem not liking closed in places. Once them doors are closed they are closed. I would also like to take a train trip, but you would need to get the berths. My mom went out west on a train, she said she would do it again. Sitting and sleeping in one seat, not being able to change clothes, take a bath etc. My hubby and I used to like taking road trips, that was always fun.

• United States
17 May 08
I rode a bus to California when I was 15.The only vacation I have ever took.I rode in one seat for 3 days.We stopped 4 or 5 times a day to eat,stretch our legs and sight see if the layover was long enough.Me and my sister came back the same way.It was fun getting to see everything out the window and we met alot of nice people.The trains around here,have lobbies and dinning cart's.I believe we can get up and roam around.


• United States
17 May 08

Ha Ha! I believe I mean't this planet.But,if you find away to get there and they have internet connection then come let us know what it's like.

• Australia
17 May 08
i would like to go to europe and italy... i heard that there are many romantic places there... like venice, france, prague, etc... i just have to save enough money first to be able to do that... i live in australia at the moment and i can tell you that it is really a beautiful country... i love it here... take care and have a nice day...

• United States
17 May 08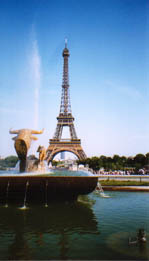 I would like to go to France,Italy,England,Ireland and Canada as well.You are lucky to live in such a beautiful place.


• United States
17 May 08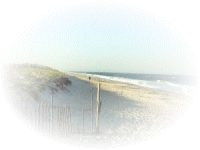 I mentioned to a friend of mine that I was going to take my daughter to a beach and she said the beaches in the Phillipines were clear blue water and white sand.

• United Kingdom
17 May 08
I think that I would fly to Peru and walk the Inca Trail up to the magical looking Machu Picchu. Alternatively or as well as I would fly to Quito in Ecuador, then fly onto the Galapagos Islands. Then I would cruise around the beautiful islands seeing a rich bird life and amazing variety of animals. I would take lots of photos of my trip. I really love to travel and have been to Australia. Once there traveling around by train is lovely and by bus is fairly good. If I wanted to travel there without flying I would take a train from London to Brussels, then a train to Moscow. Next I would take the trans Siberian Railway to Beijing, then I would travel on by train through Vietnam and then catch a bus to Bangkok. From there I would take the train to Singapore. I would island hop through Indonesia to the island of Bali. I would hope to catch a boat from there to Darwin in Australia and that trip would be long and a tiny bit uncomfortable but exciting I imagine.

• United States
17 May 08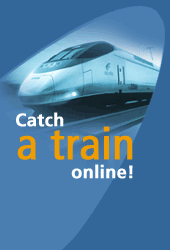 Thanks for the information about traveling to Austrailia.Hope that you have a fun and safe trip if you ever get to Peru.Sounds exciting.

• United States
16 May 08
Well I love the water, So I would take a cruise. I would go to a tropical island probally Jamica. I would love to lay on the beach all day soak up the sun, swim. and then in the evening I would walk along the shore and collect sea shells.I love the music that they have there too.To me the water,and the beach is so very relaxing and peaceful.When I am there I just forget all of my worries.

• United States
16 May 08
I've always wanted to visit Australia as well mate! There's many other places that I would like to visit such and England, Paris, Canada which I think I would be more likely to visit than any others because you can drive into Canada from the states!

• United States
17 May 08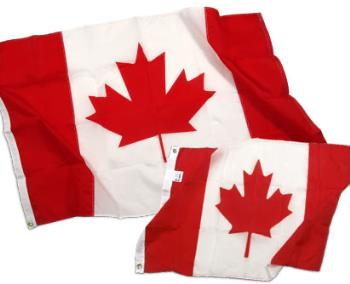 I would like to go to other places as well including Canada.I as well only think I will be able to go there,because I can drive or go by train or bus.That is probably the only place Iam ever going to be able to afford to get to.But,first I have to find my birth certificate to get my passport.

• Canada
16 May 08
My husband and I would love to go see four places. We can't choose between Denmark, Turkey, Russia, or Ukraine, so we are going to save up and go see all four places. We are looking forward to the trip.

• United States
16 May 08
Great! I hope that you have an enjoyable and safe trip.I also would like to go see the Phillipines and visit some online friends.One of those friends is from Malta and he says it's beutiful,so I believe I would like to visit there and also see France,Italy and England since Iam in the neighborhood.I live in the United States,so that is the same neighborhood to me. Ha ha!A friend from church that was in the military was sent to the Ukraine for 2 weeks and he said it was nice,but not enough christian pastors there.


• United States
16 May 08
I would love to got to China because their culture is so different from ours. I would really like to visit and learn about their way of life.

• United States
16 May 08
I think that I would want to go to the Bahamas or Hawaii. I love the ocean and getting a good tan. I would more than likely fly there because I am very afraid to go on a cruise and be lost at sea. I think I would even get sea sick also from being on the water for many days.