What do you do to protect your computer from being infected by......?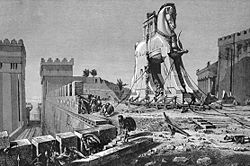 Malaysia
May 26, 2008 11:07am CST
What do you do to protect your computer from infected by a virus, spyware, trojan ...?I used AVG 7.5, A-SQUARED FREE EDITION, SPYWARE DOCTOR, SUPERANTISPYWARE. How about you?
7 responses


• India
27 May 08
I have tried all sort of anti virus both free and paid, i used free editions of quick heal,Avg,norton,avast, an many more...........i even bought an original version of quick heal but all to no vain....... ha to format my machine in a month or two but these days i am using anti vir An i tell you it's one of the best anti virus i ever used you too should try it the next time you format your machine.

• Ipswich, England
26 May 08
I use F-secure client security (it has virus, spy, trojan, roots and system protection). I think it is better to use one program, or at the most 2, or else you risk on having conflicts or a slow moving computer with a lot of programs running at the same time.

• Malaysia
27 May 08
Agree ! I am more interested in F-secure now. Tell me more about F-secure ! Where to download it ?... Have a great day !

• India
26 May 08
When i first got my com used to be hell lot of worried aout viruses....that was when i was in the 8th grade.Never used to load any cd other than the ones provided by my computer dealer.Then in the 10th grade started usin pccillin and zone alarm...! zone alarm rocks but slows down internet connection a lot.Nowadays only ESET NOD32 antivirus.... too perfect...!!!

• Malaysia
27 May 08
Can you tell me more about ESET NOD32 ANTIVIRUS ? I am interested to know more ? Is it a freeware ? Where to get it ? Thanks.

• Philippines
26 May 08
download a spyware or virus scanner? i had mine in kapersky anti virus scanner.. =)

• Malaysia
27 May 08
Kapersky, how is it ? A freeware or paid ware ? Thanks for your response !

• China
29 May 08
you can go to the internet to download some software to protect your computer and i do so !

• Canada
27 May 08
I just use windows defender with windows vista home premium, i don't see any reason to use a bunch of software who are gonna slow my pc, i just try not to go on any harming website and when my pc get a little slow or get any kind of spyware, i format and reinstall... lol:)