flat stanley part 2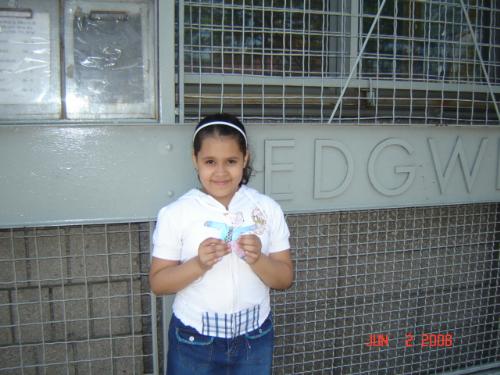 United States
4 responses

• United States
4 Jun 08
Last year my grandson sent me Flat Stanley and we did alot together,swimming,fishing,to the park and on a hay ride Standley also went to work with me he got a 100% on his report and I was glad to help him and proud of him and his report.Have a great evening

• United States
4 Jun 08
thats great isnt fun, i think i ha more fun then my daugther did lol, it was like having another kid in the house lol..thanks for responding

• United States
5 Jun 08
I had a lot of fun with it and it was something my grandson and I did together,I packed Stanley with me everywhere and always got asked about him I told his story over and over.Happy mylotting.

• Philippines
5 Jun 08
Your daughter is very pretty and flat stanley is well, flat but nice. I hope the teachers like flat stanley as well. I have a little girl myself who would draw me little hearts which she gives to me.

• United States
5 Jun 08
thank you so much. she really enjoyed herself with this project..my baby is always writting me notes and making drawings i have them all over my fridge. thanks for responding.

• United States
4 Jun 08
In Girl Scouts, we have used flat Stanley and flat Sara. It is a good program that encourages children to learn about other people and places. It also inspires children to write stories and use their imaginations.

• United States
4 Jun 08
i agree so far my faimly in texas florida and puerto rico has recieved them im waiting on thier stories..thanks for responding

• United States
4 Jun 08
I love the whole flat stanley idea. I hope your daughter enjoyed her assignment and that she learned something from it. That is a cute picture of them together in New York.

• United States
4 Jun 08
thanks alot she had a ball.. she is teling her teacher to do it again soon.