Having a severe headache but still can't keep myself away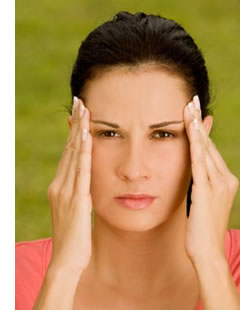 India
June 30, 2008 12:48am CST
lol having a severe headache but still can't keep myself away from mylot. I just woke up with a head ache but it didn't prevent me from switching on my computer and posting here at mylot. what the hell is happening with me?AM I addicted to mylot? I just love posting here and sharing the day to day happenings in my life.I share even those things which in real life would have been hard to ask advice on. I get good advices here and I implement them most of the time. it's not about money anymore here on mylot, need some help I fall back on mylot, need some information I just post it here on mylot . It''s more then a discussion site to me these days. THanks my lot.
6 responses

• India
30 Jun 08
lol Once i too was addicted to mylot, used to spends hours here just posting and opening up new discussions. It's feels good but after some time your brain gets tired and you reach a point were you no longer want to discuss. try freshing up come back rejuvenated.

• United States
30 Jun 08
I just tried going to sleep a few minutes ago. And now I'm back on here, lol. I've woken up many days with severe migraines and I still continued to type. Mylot has that effect on some of us, I guess. It's fun having this as an addiction. I've had really nice people offer to help me deal with my stress. So I'm happy about that.

• Philippines
30 Jun 08
It looks like an addiction already. I have been here also and I felt what yo have felt like there is an urge for you to peek at the post if ever you can get a chance to connect to the net. Although of course when I have headache I try my best not to be here as I know my headache will worsen if I insist that I be here.


• India
30 Jun 08
You seem to have developed love for mylot thats why you can`t keep away from it. Me too. I have to write at least a couple of posts everyday at the least without which i feel as though something is missing and i feel all empty inside.Besides the interaction give me a lot of pleasure especially when people respond. It makes me feel good inside.do you feel the same way?


• India
30 Jun 08
hi dear now that you are hereit will soon evaporate. and you will not know it any more. relax . discuss. post and comment. gradually you will find that it smoothly passes out. be as comfortable as you can.