Assignment For Today.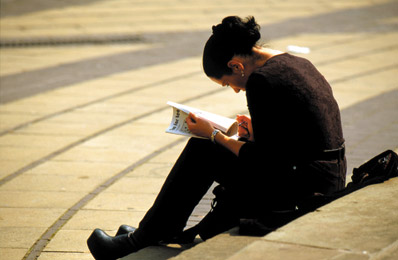 United States
July 1, 2008 4:01pm CST
I am wanting to set up a website and for now the only thing I want to promote is Mylot hoping to gain referrals. The website will be added in some traffic exchange programs and my ref link will be included. The problem I am having is writing out a lead in paragraph that would make the reader want to join Mylot. I want it to be an honest assessment, but also give light into how much fun we have as a community. The reason I am coming to you all is that I have seen how talented with writing skills some of you, my friends are here in Mylot, and I value your opinions and input… How about it? Can you help me out?
6 responses

•
3 Jul 08
Oh come on now angel honey you know that you are far better with words than I could ever hope to be! Yopu know how I feel about this place and you and I wish I could help but my words are not coming through tonight - too tired from a long day! Hugs xxx

• United States
6 Jul 08
talking adult channels LMAO I have finally updated my blog :))

• United States
1 Jul 08
hmmmmmm..... I am having enough trouble trying to get my site done lol. I decided to take on the daunting task to SEO it today. But if I would write something about mylot it might go something like this: If you like having discussions with other people and meeting new friends, their is no better place than MyLot! do the same thing you enjoy doing now but get paid for it also!! Cheesy I know but maybe you can use part of it and parts from other people?

• United States
4 Jul 08
Howdy Sugar :)))) using bits and pieces is just what I intend to do, as I have gotten so many good ideas..... How are you feeling? Things getting any better for you on the home front?

• United States
2 Jul 08
You know my writing sucks the big one, Angel. I can't even promote my own sites let alone help someone else. Sorry, my friend. I know some of our writer friends will help you out, thou. Good Luck!


• United States
4 Jul 08
Good morning BB :))) So sorry this has taken so long for me to come back and address, damn life gets in the way of mylotting quite often :))) I suppose that is a good thing I would get rather tired of eating stone soup all of the time... How are you BlackBriar?


• United States
3 Jul 08
Hi darlin. Hey, why not find one of your favorite exchanges here, in one of the discussions, and print that. They'll see the banter and how much fun we all have. Or - give them some of the best discussion titles. Quote things from your favorite responses. I think that actually giving them a part of Mylot will be the thing that draws them. So there you are! That's my take on it. I love ya, baby. XXX

• United States
4 Jul 08
What a wonderful Idea :)))))) You betcha that is a great grab... Now if you will do me a favor and keep your eye out for a conversation I can use... LMAO Thats your job now :))) Btw way Sugar, I got the book in the mail yesterday, man you waste no time at getting it out do you.... Love you MORE!!! :)(:

• Trinidad And Tobago
2 Jul 08
Check these off the top of my head : - The most active website on the net - just like your favourite talk show ! Chat with friends and everyone else about everything ! The best discussion group on the net ! Chat now, live on today's internet discussion and talk show ! How else can you actively meet so many interesting people ? If you don't like these or a combination of any of them I just don't know how to say it.

• United States
4 Jul 08
Bluepatch wow.... "just like your favorite talk show" That is so original.... I adore it!

• United States
10 Jul 08
I use a variety of ways to promote MyLot. I suppose if I was to write something for people to read then I would mention things like how easy and fun it is to make friends; That you can make money but it is not a get-rich quick thing; That you can start and respond to a variety of topics, etc. Think about all the things you personally like about the site and then write about that. Share your excitement in your writing.

• United States
11 Jul 08
royal I would be very interested to see what ways you are using to gain referrals here in mylot.