What is your sign?

United States
July 2, 2008 10:25pm CST
I'm a pisces. A dreamer, very creative, procrastinator, sensitive, I have been called a typical pisces, but I am not sure if there is one. I'd have to say that I am very sensitive and have always been very creative(I used to do a lot of musical theatre). What is your sign and do you find that the descriptions for your sign relate to you as a person.
10 responses

• United States
3 Jul 08
I'm a Cancer, and apparently a very typical one. I tend to keep myself wrapped up in a protective emotional shell, because otherwise I would get drained from all of the force of emotions and vibes around me. I'm therefore considered aloof by some, even though it's just shyness and caution. My element is water, which is true because I LOVE water- swimming, canoeing, kayaking, rowing, whitewater rafting.. you name it.

• United States
3 Jul 08
I've got a water sign too! Hey your birthday must be coming up. My son has the same sign as you, his b-day is on Saturday. The world does get more and more overwhelming. I would love to just curl into a ball and disappears sometimes when it gets too much for me too.

• United States
3 Jul 08
Happy birthday to your son in advance then! Yes, my birthday is next week. I'm really looking forward to it.

• United States
5 Jul 08
I'm a Leo. And I have to say that I disagree with the negative aspects. So I had to go look up some character traits in order to post this, lol. And it says that the 'positive' sides of being a Leo is that I'm: Creative, Proud, Risk-taking, Fun-loving, Dramatic, Dignified, Theatrical, Passionate, Affectionate, Ardent Loyal, Loves attention, Very strong, Independent, Noble Leader, Sunny, Bright, Magnetic, Kingly, Powerful, Enthusiastic, Protective, Adoring, Playful, Inventive, Generous, Supportive, Warm, Broad-minded, Expansive, Faithful, Warmhearted, Loving Here are the 'negative' sides of a Leo(which are totally false in my case): Bossy, Patronizing, Egotistical, Pompous, Dogmatic Pushy, Over self-conscious, Over-aggressive, Possessive, Materialistic, Over-dramatic, Argumentative, Interfering, Jealous, Self-serving, Voracious, Arrogant, Intolerant These are NOT me at all. I took a test online and it said that I follow Libra more and I agree with that.

• United States
3 Jul 08
i am leo...and leos tend to be creative, and happiest in a creative field...that is the only thing about my sign that seem true about me...i am a graphic designer, novelist, photographer...but my personality tends to be very mellow and soft..

• Philippines
3 Jul 08
My sign is scorpio,and I'am a typical scorpio. We are secretive....very,with our personal life, jolly and cheerful,active with anything,you can talk to us anything under the sun,open minded,loving and have strong faith to God. Being under this sign is such a great one for me,because we can build good relationship with others eventhough it is a new one.

• United States
3 Jul 08
I am a Scorpio but I am not really sure what it says about them. I used to read my horoscope but haven't done that in awail.

• United States
3 Jul 08
I think Scorpio's are a fire sign. I have read that they are known for their hot temper. But I have known many Scorpio's some say they do have a temper,and some don't. I often read my horoscope a day later to see if it came true. Sometimes I think it's wrong, and other times I think that it is eerily similar to my feelings and the happenings of that day.

• United States
3 Jul 08
I guess I can have a temper at times but not too often. And my mom does the same thing you do with the horoscopes she reads hers the day after too.

• United States
3 Jul 08
my horoscopes never make sense...i am not sure what it has to do with my life...but sometimes i read it for fun just to see what it says... all the scorpios i know tend to be crazy and drive other people crazy...i have known a couple...they do tend to be strong personalities and fire signs.. i am a leo and a fire sign..but mellow...so i dont think i act like a fire sign...people tell me i act airy...a couple of people told me i act like an airy libra...i do get a little indecisive and cant make up my mind. maybe i am one of those mixed signs...my sun in leo but my moon in libra kind of thing because it makes me different than most leos...i am not an expert on astrology, but just like to dabble with this and that for fun...

• United States
3 Jul 08
I am a Pisces too...I an extremely sensitive nad cry at the drop of a hat. I am also very creative I can draw and sing, and I play the piano and some others...I am the biggest procrastinator ever lol....Most of the descriptions I read for my sign are accurate too and I definitely do relate :)

• United States
3 Jul 08
Wow, you are a typical pisces just like me!

• Indonesia
3 Jul 08
I am a capricorn. Astrologers assign personality traits to the signs. The following are traits more widely associated with Capricorn. Note that no scientific research thusfar has been able to prove such correlation. Many astrologers consider planetary aspects to hold a key influence[4] which may override sign location and thus conceding many exceptions. * Practical [5][6] * Disciplined / methodical / organized [5][6] * Prudent / cautious / careful [5][6] * Ambitious / focused [5][6] * Trustworthy / dependable / reliable [7][6][5] * Serious [5][6] * Self-reliant / independent [5][6] * Steadfast / persevering / stable [7][6][5] * Persistent / dedicated [5][6] * Hard-working [5][6] * Rational / reasonable [5][6] * Responsible [5][6] * Shrewd / wise [5][6] * Aloof / businesslike [6] * Tenacious [8] * Self-critical [5][6] * Traditional / conventional [5][6] * Career-oriented [5] * Authoritative * Competent * Strong Those mentioned above are really really good qualities, do hope I have those in me


• United States
3 Jul 08
my cat Gumby is a capricorn, bday on january 6th...he does act like all these traits in his cat ways... but he is also playful, hot tempered, sly and sneaky. his sun must be in capricorn and his moon in a fire sign...just guessing...

• United States
3 Jul 08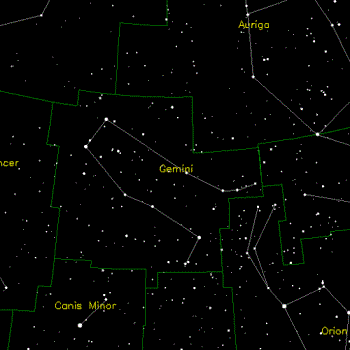 Well, by birth, it's a Gemini. By personality and approach to life, it is an Aries/Leo cross breed... in other words, I am not anything like my sign at all! About the only thing about the Gemini description that is even remotely like me is the fact that I do tend to have two separate personalities... but even this is not to an extreme degree.

• United States
3 Jul 08
you are like me...i dont act like a leo or fire sign...so i am one of those mixed signs...sun in leo and moon in libra...i tend to act more airy and indecisive...

• Belgium
3 Jul 08
I'm a Taurus.. I didn't know what my characteristics were, but I did a bit of research on the internet: The Taurus is determined an peaceful. ALthough you're not a leader, you will recognize someone with great leadership qualities and follow them. You try to remain the same as everyone else, and are resistant to change. People will enjoy you because you have a good sense of humor and are intelligent. You are a dependable friend who is not scared off by a challenge. You may believe so strongly in your values that you will sacrifice relationships to uphold them. Some Taureans need to be told that they have really accomplished anything. Your friends are people in the same social standing as you, and you rarely go outside of that standing. ALthough you are calm and generally against fighting, you will fight if someone is provoking you. Your tempeer tends to explode in violent bursts that are not always directed at the person they should be. Not all of them are true though :). But a lot of the statements made are correct and reflectable to my life. Greetz.