Should myLot impliment a minimum character requirement?

United States
November 3, 2006 11:42am CST
This would seem to eliminate alot of noise from the posts. If myLot were to pay for posts based on the number of characters used in the reply, then maybe more intersting conversation would result. What would the negative side of this be? What type of discussion topics would be eliminated? I'm not saying that someone shouldn't be allowed to reply with the simple "Thank You for your post" but rather not get paid to type it. Open for discussion anyone?
11 responses

• United States
3 Nov 06
I think they should implement a minimum character requirement for compensation, but not necessarily for posting something period. I think they might be headed that way by reviewing the newly announced guidelines. Anything that can be done to promote more conversation / discussion / debate is a good thing in my opinion. The more that can be done in this area, the quicker this will seem like a community.

• United States
4 Nov 06
I had not realized that they changed the guidelines. I'll have to go dig them up and reread them for clairification purposes. Thanks for keeping me posted.

• United States
4 Nov 06
I think the guidelines were published the same day I signed up (just a few days ago). The "guidelines" link is at the bottom of the page (scroll all the way down) where they provide the "do's" and "don't's" for posting. I think it's a good start.

• United States
5 Nov 06
I read the guidelines yesterday as I had a notice in my box about them. There is alot going on here that is against guidelines. They are going to need to automate the system a bit to clean the place up. Staff will never be able to keep up. I had an idea that they could log existing questions in a database and when someone tried to start a topic using the question it could take them to the exhisting thread. Example: User enters -What's your favorite Color? User see response - Your topic has already been started, you will be redirected to the thread now. User gets redirected.


• United States
3 Nov 06
Having a reward based on character length would lead to abuse as well. People would quickly start copying and pasting huge chunks of text into responses; then we're going to see a LOT of junk. We do have the rating functionality for each and every response. Perhaps if everyone rates (+ or -) all the responses that they come across and read, this would help to give incentive to people to post more responses of substance.

• United States
3 Nov 06
Glad you mention the +/- system as I do utilize it often. I haven't found any information on the site about how it effects the post in which receive the feedback. I'll have to dig up the faq again and see if it is there. I am sure that the makers of myLot have taken these things into consideration. I am just trying to figure out what they have implimented and putting this post out there gives the off chance that maybe someone from there will read it. Continuous improvement will be the key to success of this site.

• United States
3 Nov 06
Here is an interesting discussion that may be related to this one. It seems that some peoples discussions are being deleted. http://www.mylot.com/w/discussions/128108.aspx

• United States
3 Nov 06
hmmm...I guess I haven't been a member long enough as all my discussions still seem intact; someone mentioned that they suspect that once you select a best response, your discussion is considered closed and is then eligible for deletion? Please let me know if you find any specifics regarding rules and regulations here at myLot.


• United States
3 Nov 06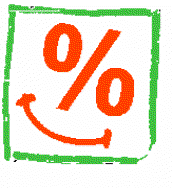 mylot payment equation would definitely have incorpporated the minimum number of characters Thats the reason you see a lot of people complaining abt bein paid less than others in uk or us.......the call centre country guys simply dont understand just postina one worder one line doesnt work ..they need to discuss ....its not an objective reasoning test

• United States
4 Nov 06
I had suspected that myLot may have that already worked in. Just had no real proof or way to verify it. I have no problem with on word responses, I just don't think they should be paid for.

• United States
3 Nov 06
A minimum character limit could help.. but what is really required, is probably some discipline from all the users towards what they post.. The bulk of the posts are choice questions.. as in whether you like/hate/love X or Y and why.. Other posts are in the realm of when is someone's birthday.. what's the first letter of their name.. and the like.. While I'd like to earn money, I feel it should be a meaningful exercise... my 2 cents...

• United States
3 Nov 06
Your $.02 rewarded with a +. I agree about discipline. It would be a great place to start but we cannot change people. We can only encourage others to change. MyLot works on a reward basis so changing the rewards would ultimately change the behavior.

• Portugal
5 Dec 06
O Lawdy Miss Tawdy. If I were paid on that basis they would probably go bankrupt in a week. Once I get going I can't seem to stop. I try to be as succinct as possible but sometimes it is very difficult. Even in my comments on the responses I usually wind up writing a short story of a condensed version of a story like Reader's Digest. But I do think that you are right in that there should be a way to encourage people to think and write more. I'm sure of those who are writing yes or no and the like could write some interesting responses if they tried. We all have something to say on just about whatever. When I get comments with something to say I do not rate them either on my postings or on those of someone else's. Only time will tell. What gets me most is those same people sometimes come up with a fairly good posting and then forget, neglect or don't take the time to to indicate that they have read any of the comments.

• United States
5 Dec 06
I believe they recently updated the way they payout for the infomation given that gives more for quality responses and little to nothing for one word responses. I too dislike when someone comes up with a good posting and then neglects it. The model could be changed somewhat to encourage more interaction, but I am just not sure exactly how.

• United Kingdom
12 Nov 06
That might be a good idea but the negative side could be that some people may take advantage and type a lot of words which don't necessarily mean anything or which doesn't even make sense, just a whole bunch of letters. I think some questions such as "where do you live?" and "How old are you?" would be at least mostly illiminated but there would still be people using more words to get around it.

• United States
12 Nov 06
I'd be willing to risk the extra garbage people would throw in. We do have the ! report feature. MyLot can simply delete any account associated with jumbled posts that are just trying to get cash.

• United States
4 Nov 06

I don't think you get paid for typing "Thank You for your post" or any replies for that matter do you?I have given up on posting topics to try to start discussions. Nobody ever replies.

• United States
4 Nov 06
Don't give up, become more creative in your topics. Think of something that really tugs at your gut. Like something you fear. Others will understand who share the same fear. Add some detail to your post describing the fear (or other chosen topic) as you percieve it. Make sure to incorporate a couple of questions within the post so others have something specific to reply to. Don't just ask "Are you afraid of spiders?". Go into detail, maybe inject some humor if you can remember a time when a spider scared someone (or you) and later you found it funny. I repeat, don't give up.

• India
3 Nov 06
heah good thought I should say... In many cases it is even rightful on the part of myLot to put such a restriction, because the main purpose of putting up such a forum is to bring in more of meaningful discussions, not to just spam the forum, i mean whatever you call it, noise etc. But you know, there are some really good discussions, where in you get to know people, or you acknowledge responses, and other such activities, where in the minimum limit cannot be imposed...

• United States
4 Nov 06
minimum limit would not stop short post. Only not pay for them.

• United States
3 Nov 06
Maybe who knows? A Dee do. smile You are right though sometimes people only respond with two or three words. God Bless

• United States
3 Nov 06
And I think they should be able to, just don't pay them for it. In most cases, meaningful content would be derived from a longer post. MyLot may have already figured this in as I seem to get alot more cash for my posts that I have taken the time to respond completely to. Your rating suggests that you have been around for awhile. Have you noticed a difference in the amount of money you recieve when using detailed posts versus post of a single line? I guess we will just need to watch as the site grows in popularity. I guess that they will sell it when the traffic becomes high enough to make it visible on alexa.com