what's the difference in hominy and corn?

China
4 responses

• Argentina
14 Jul 08
Hominy is corn with the hull and germ removed. The removal is done by giving the corn a bath in lye or slaked lime. Hominy is used in many casserole recipes. It is best known as the source of "grits", which are ground hominy. And corn...well I'm sure you kno what corn is.

• Canada
14 Jul 08
Thank you, so much, for your descriptive answer! Living in Canada (B.C.) I think the only hominy that is available to us is canned! I do not think that I have ever eaten it, unless it was in something and I didn't know! Is hominy used/eaten as a staple the same way I eat rice or potatoes? Thanks..and Cheers!

• United States
14 Jul 08
I personally don't care for corn too much, I have top be in the mood for it. I have had hominy many times before and with salt and butter thought it kind of tasted similar to popcorn. I really like grits too...but I never knew about the lye in the processing. Isn't that bad for us to eat?

• United States
13 Jul 08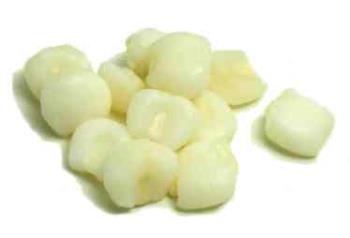 They are both corn. Hominy is dent or field corn that is fully ripened in the field. It is ether a white or a yellow corn depending on the variety. It is then removed from the cob soaked in wood ash or lye to soften the hull which is very tough is very tough. After hull is softened the corn is washed several times to remove the hull. It is then cooked until it is softened. The corn that is in the can or sold on the cob is picked before it has a chance to fully ripened while it still has the moisture in it.