childhood imagination

Canada
6 responses

• United States
16 Jul 08
I think a lot of people just feel like being an adult means being serious all the time and never using your imagination, and that is so sad to me! Really because I am not like that, I still have my childish side, and some people use that in a bad sense, but I don't, I see it as something that is actually a positive thing. People complain about getting old, yet they think they can't still have their child/teen-like moments. Personally, I'm more like a teenager than the 25 year old I am biologically. I never intend on losing that innocence in me. Most the music, movies and tv I like are the type mostly liked by teens/late teens, and I'm not the only person my age like that, but I'm one of the rare ones who will
admit
to it. LOL

I always say people NEED to lighten up and act young when it's appropriate for them, that way we will all stay young!


• Canada
16 Jul 08
yeah i am usually only serious when the situation requires it, other than that im a big dork, i like to have fun, make people laugh

• United States
16 Jul 08
I think it depends on the person. I still have a active imagination. Now I write to let my imagination show. I loved playing with my son when he was small and letting our imaginations run wild. I don't think anyone should ever lose it totally, but you do have to tamper it in the adult world to some extent.

• Canada
16 Jul 08
yeah that is true, i think it is more that the imagination matures and changes slightly, and around kids it always seems to change back to a child like imagination

• United States
16 Jul 08

I don't think we loose our imaginations because it makes us who we are. Now I use to have a wild imagination when I was a kid but then again back when I was a kid there wasn't a lot of computers and electronic games to keep us in the house and we didn't or weren't allowed to sit in front of the TV for hours at a time. We were outside making up games and things like that. Because of the imagination I developed in my younger years I can come up with all kinds of craft idea's and can keep kids entertained and it helps when I put on my clown suit to have a wild imagination at times. lol But no I don't think we loose it I think most surpress because they are afraid to let their inner child out. My husband has told me and even before we married said he was never growing up so ya he lets his imagination stay out there...lol So come on peeps let that inner child back out and use your imaginations once again. He if inventors didn't act on their imaginations we wouldn't have light bulbs,cars, or or .... winks smiles

• Canada
16 Jul 08
that's good, it's hard to keep that imagination as you grow up, i know i have lost some of my imagination but not all and for that i am thankful

• Malaysia
16 Jul 08
Well i believe as we grown and growing up, few by few our childhod dream will automatically loose in our mind. As we grow up to the adult stage, thta time we will realise that our childhod dream is just a imigination while we are children. Like in my childhood when i saw superman cartoon in my tv and i hopping one dya when i growing up, i also want to be like superman and saving the human kind all over the world. But today i growing up to be adult, if thinking back when i watch superman cartoon in my childod time and i start all my imigination to be like superman. i will sometime smile, when i got such childhod dream in my childhod time.

• Canada
16 Jul 08
yes we definately loose alot of those dreams or imagination as we grow up, i think it's sad though

• United States
16 Jul 08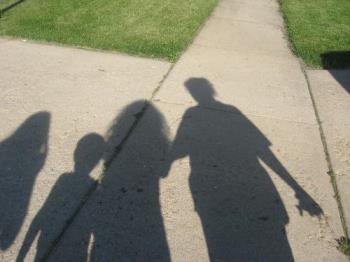 I think a lot of the imagination we have as children comes from innocense. When you are young it is easy to dream of doing anything you wan to do. As we grow up we find out that we can't. Our reality unfortunately slowly begins to take away from our imagination. Thank goodness for dreams, as they still allow us to believe in anything even flying, if only in our self concious.

• Canada
16 Jul 08
yes it is a good thing we still have dreams, but it's sad that we loose that innocence as a child and that imagination

• United States
16 Jul 08
I think we still keep our imagination. It's just expressed differently. Yes, some things seem to childish to do although I personally still sometimes act on it. Some adults use their imagination elsewhere, mostly in their career, relationships, and child rearing. Simply, as we mature our way of using our imagination changes, maybe even becomes more goal oriented. We also have experience enough to know that some things are just plain old dangerous or not doable.... Yes, a bit suppression may indeed take place. Mostly though it's more channeled to areas of our lifes where an active imagination is still useful.