nature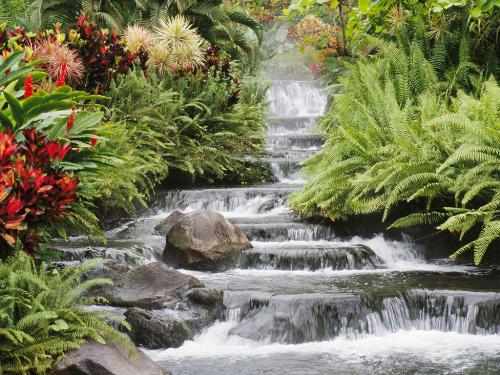 India
August 8, 2008 2:58am CST
i really like nature, i sometimes just sit n think how god might have been created such a beautiful nature. the beautiful plants n its flowers, beaches with a sunrise, snow covered mountains, rivers flowing with a sweet sound, and myny more things which is really amazing. the stars at night which while watching it, it relaxes n relieves our tensions i enjoy seeing stars. allthis beautiful things are really amazing n its only the god who can create it n its us to enjoy n keep it safe.
4 responses

•
8 Aug 08
it is true that nature is a great gift. there is nothing like sitting out and seeing the millions of stars that are covered by night or enjoying animals that you didnt know were there at the zoo. sadly, the human population has destroyed some of the greatest beauty on earth not only by polluting but by killing animals. now global warming is happening and everything, although its natural in a way we are speeding it up. hopefully the rest of the world catches on to the things that we see that are great about nature and they give a chance at preserving it.

• India
8 Aug 08
yes we have to spread this message of preserving our nature to all as each contributes n help preseving our nature.

• India
8 Aug 08
Nature is very good for our health.when we go for sightseeing we see a lot of mountains and different variety of trees.when we got to hill stations we see the clouds moving within our midst.The wind and the rains are a really wonderful experience of nature.The beaches and the different variety of birds are very interesting

to watch.

• India
8 Aug 08
obviously nature is good for health n lets keep our nature clean n safe isnt it?

• United States
8 Aug 08
I don't believe in God, but I can agree that nature is really amazing. I find myself always in awe at its beauty, and at its danger.

• India
8 Aug 08
u r right all things have a drawback n we have to overcome this drawbacks in order to feel the beauty of nature.

• Germany
8 Aug 08
Yes you are right. God is a wonderful creator. Each and everything he has created is simply marvelous. The lovely plants, flowers are all so beautiful and unique. We should really try to protect this lovely nature which is nothing but Gods gift to us. As you said we should try to keep it safe and prevent it from destruction.