Which is safer? Picking up some one at a bar or meeting some one online?

United States
August 12, 2008 2:19am CST
i cant figure this one out.. you always hear about predators at the bar ready rape and kill you but then there are the same psychos online but you might (this is if they are honest) be able to get to know them more to see red flags.. which would you do and think is safer?
11 responses

• India
13 Aug 08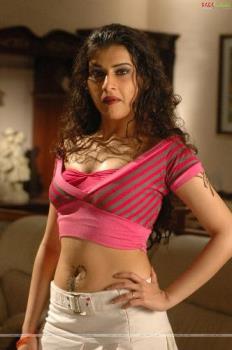 someone online is a far cry. it takes a long time. then if you pick someone from the bar, at least you would talked in person to that girl. so some scope to study her mind. in online, this is not possible. just open the gift box. just get what is in. no expectations work. so picking from bar is better.

• India
13 Aug 08
Thats a really hot pic dude. I just wish if i could ever pick someone equally hot at a bar someday..LOL

. By the way, Have you ever been lucky in picking up someone from bar or dating someone online in real life?

• India
13 Aug 08
thank you friend. no, not yet lucky to get such a hot chick. also i do not party much. may be once in a couple of months. so decreased frequency decreases the chances of success

. bye and take care.

• United States
22 Nov 08
I think online is a little safter to be honest. In a bar, you have the barrier of time...your often rushed into doing something that you might regret. With the internet, if your smart, you can take time to do a background check on the person your talking to...you can chat with them several times and piece together a personal life. At the same time, you get the first impression when meeting someone face to face which can be a plus if your a good judge of character. I'd say they both have their pro's and con's but I'd still stick to the internet, at least for me. [b]~~AT PEACE WITHIN~~ **STAND STRONG AND TRUST IN GOD**[/b]

• United States
24 Nov 08
yeah i think having on the internet you can also make sure and drag it out time wise to where most psychos would get bored and not bother anymore where if its an actually interested person they might wait.. but of course i wouldnt drag it on too long to where its ridiculous and drive anyone away

•
14 Aug 08
I knew my girlfriend from the net. The internet can hide fake people. But not all the people offcourse. I love to have friends from all over the world. So the best way for that is the internet. But i try to take care and focus to know the real from the fake people.. Maybe it's hard .. But it's not impossible.

• United States
16 Aug 08
i like to think that the fake ones weed themselves out after a couple of weeks so that the ones i have now are real and honest people.. i hope


• India
13 Aug 08
You can't really decide as to which is safer: Picking someone at a bar or meeting someone whom you met online. Both are equally risky and you have to be equally careful in both the situations while making a go.The decision lies completely at your onw discretion. I know being a guy makes it easier for me to say this but it has the equal disadvantage for me. I do like to meet friends online or rather see someone at a bar but the other person is equally cautious to have a go at me. If you are picking someone at the bar (LOL.

. I don't realy go to a bar), you get to see that person but you don't get to know the nature of that person. This kind of situation often leads to One night stands !! But unfortunately that doesn't happen over here in India.And if you are going to meet a person whom you met online, gives you an option to know the nature of that person through chatting but puts u equally in risk because you cannot see the face of that person. So, i think there are pros and cons of both the situations and thats all upto you what you decide before stepping into any kind of situation.

• United States
13 Aug 08
i would rather online so i can talk to them for awhile but i cant sense crazy people unless i am face to face with them so i cant win lol

• India
13 Aug 08
Ha ha .. Its now a win-win situation either. I just wonder if you would be allowed by your husband to pick someone up at the bar..lol


• Australia
12 Aug 08
Both ways have risks but I think online is safer. You can talk to someone for a long time and only exchange phone numbers. When you decide to meet the person meet in a very public place and maybe have a friend to watch that they don't follow you when you leave. There are predators out there however you choose to meet someone so always take sensible precautions to protect yourself.

• United States
13 Aug 08
yeah that way you can take it slow to see if they really are interested too.. hopefully if its some one scary they would lose interest quickly if they didnt meet you right off the bat

• Australia
16 Aug 08
That's right. People who want are looking for a victim are usually lacking in impulse control so they want that victim now and they would not be bothered waiting. The only weirdo who will wait is a pedophile and they will cultivate their victims over a long time so anyone who is young needs to know that too.

• Canada
25 Oct 09
It's hard to tell, since my mother met my step-dad in a bar, and I met my husband on line. LOL In both cases, we have wonderful marriages. I think it all depends on the people, and how one does it. Mom and Dave didn't pick eachother up drunk looking for a one-night stand. They were out drinking socially with friends, met eachother while not intoxicated, and got to know eachother. Hubby and I met in a writing site, where the object was not on-line dating, we just happened to meet there. We became friends first, and fell in love. I think the point is that we all need to play it safe, and all places will be safe places to meet.

• United States
18 Nov 09
yeah no where is truly safe since i mean there are people that meet in church that one goes crazy and kills the other.. heck a few years back a few hours from here the preachers wife killed her hubby in front of her kids

• Philippines
12 Aug 08
I think there's no harm in meeting someone online, meaning, virtual. But if it's like, you're gonna go out with that person i think it's much better if he/she is someone you've already met, say in a bar. I'm not a fan of online chatting then going for a meet up. There are a lot of online fraud these days.

• United States
13 Aug 08
yeah i worry about those people that just go into chat rooms then meet up with some one the same day..


• United States
12 Aug 08
I would think that the bar might be safer, but only if this is a bar you go to a lot. That way, if something bad did happen (God forbid) the people at the bar could help identify the man. Meeting someone from online can be scary, but it also can be very nice. This is where I met my wife, online at a site where we both have interactive journals. But, we were friends online for a couple of years and talked a lot on the phone before we actually met in person


• United States
13 Aug 08
yeah me and my hubby kind of met through the internet too and it turned out great



• United States
13 Aug 08
i always wonder if some of the people online are being honest or not though.. but i think a lot of people are though


• Philippines
25 Mar 10
haha both have their risks of danger... but i suppose it would be better to choose the online one.. you can spend more time getting to know each other unlike the ones you meet in the bar...

• United States
29 Mar 10
yeah although there are always those people that can totally live a fake life online and then meet them and realize its all lies.. usually you can figure it out quickly but some people are just nuts and can keep the charade going for a long time before being busted