My girlfriend just left.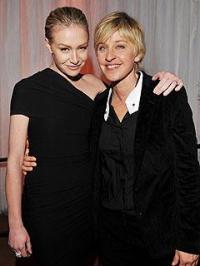 Philippines
August 21, 2008 5:16am CST
My girlfriend left just this morning. She came here yesterday because we had a fight and she wants to patch things up between us. Now, I miss her so much. She made some mistakes in the past but now trying to make our relationship work as it used to be. She has done a lot of good things for me but I just can't forget about the past. I know she loves me so much but why can't I totally forgive her? I love her but I can't forget the past. How can I move on and forget about what she did?
6 responses

• Malaysia
21 Aug 08
Time heals? I guess you really need time figure out what is the reason that your holding onto the past so much. There must be something. Whatever she has done at the past. If you really love her, you will have to accept it as well. Whatever is at the past is at the past. Its now up to you two to create your future. Life is short, enjoy!


• Philippines
21 Aug 08
Yes, you are right. I just have to deal with it because I love her so much and I can't do anything to change the past. Thanks for the response.

• United States
25 Aug 08
If you love each other you can work thru anything! Everyone makes mistakes.. does that mean that the mistakes you made when you were single or before you met this girl should think differently about you? if you love her go after her and if you don't leave her.. but don't use something as little as a mistake she made before y'all got together ruin something that could be so wonderful.. think about it.. Deedee


• India
21 Aug 08
If she has some memories from the past that you cant forget then if you believe me never go back to her. It will always bug you and always will tense you at times. When you'll remember the past whichever you said is not good with her,you'll find yourself always alone. A partner should be with a clean history and when you need them their History Shouldnt disturb you! Coz they are the people who actually stress off you not Put the stress ON. If you consider me , dont patch up with this girl Even if you love her a bit too!. Just dont, m telling you coz i have had a personal experience with it! [b]I was with my girlfriend and she left me for another guy, she came back to me saying i love you and i forgave her


• Philippines
21 Aug 08
you must have been hurt so deeply that it is hard for you to move on. you alone can make it heal and no one could do that for you. but here's what i think could provide some light in your cloudy thoughts.. we all commit mistakes, whether bid or small but it's all the same, the magnitude of it may matter to you but that would create so much difficulty in forgetting them.i'm not sayin' that it is not good or it is bad, it is just wont help in the long run. sometimes pride has to get involve and often times it acted spontaneously without us knowing it. anyhoo, let's leave it that way and go somewhere else.. if you just keep on dealing with the mistakes of your partner then you end up remembering all those in your entire life. everyone commits mistakes in some point in our life even how big it is but is there any chance or part in your relationship that she have done so much to you? or have done good things in your relationship? i always remember this quote "in a period of negatives, it is easy to overlook the tiny rays of positives shining in the gloom"... come to think about it and lem'me know if it still hard to forget what she have done.