What Hobbies do you Wish to take up but......?

Singapore
August 22, 2008 1:33pm CST
I am a person of many hobbies. This explains why I hardly feel bored. Even if I'm at home the entire day, I can somehow keep myself busy by engaging in my hobbies. My hobbies include cross stitching, playing number puzzles (especially those Japanese types like Sudoku and Kakuro), swimming, watching anime, reading manga, posting in forums, learning new languages and etc. So far, the only foreign language I've learned before is Spanish and I am still a beginner. I've been wanting to learn Japanese since a long time ago but just can't seem to get to it. I'm happy to announce I am going to start learning Japanese soon.

I've bought myself a Japanese language guidebook and I am going to sign up for classes real soon. After getting started to learn Japanese, I hope to take up Judo or Taekwando as my new hobby. There's no end to learning and it's never too late to start.

So.. What Hobbies do you Wish to take up but... Never seem to be able to find time for? Maybe you should start now.

8 responses

• Singapore
24 Aug 08
Cross stitching?? Did i hear wrongly?? lol =D U already so busy and u still have time for cross stitch?? hehe =D I also wanna learn many other things, but then it's not got no time, but rather no money to pursue in them.. hehe =D Right now, my hobby at the moment is to try finish a full marathon, follow by a trialthon and finally Ironman.. lol =D But while pursuing all these, i'm also considering of picking up yoga too.. hehe


• Singapore
1 Sep 08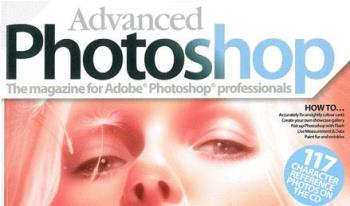 It is never a problem to pick up a new hobby. The problem with most of us is, after we learn some thing, we rarely follow through with it to ensure we master the skills for that hobby. Most times, it is because we are lazy to get off our butts to do it. For me, I would like to polish up my skills with all things related to photography. From Photoshop to Flash to actually holding the camera and shooting good pictures. So far all my efforts through the years, I only managed to scratch the surface of all three hobbies. I would love to do more. But being a stingy poker, I am not willing to pay people to teach me. So, using books is gonna take a little longer time. AND loads of experimenting to get the processes right.


• Singapore
8 Sep 08
ha ha ha ha... It is suppose to be enjoyable. If you know how to get things going, it is enjoyable. If you are stuck and could not find any resolution, that could well be a hair tearing experience! I have gone through both scenarios before. And frankly, it is best to have a tutor or a mentor to walk you through the steps before exploring the more complex stuff that the hobby is able to do.


•
26 Aug 08
I had also many hobby like you. When I was child, my hobby was collecting post ticket. After some days it turns to collecting coins of different countries. I can imagine I was able to collect coins of more than 34 countries. One day all of my coins were stole and I also lost that hobby. When, I was in class six, I started to collect all type of tickets, like bus ticket or the movie ticket. It also gone! I think these was my childhood hobby. Currently my hobbies are reading book, collecting pens and surfing internet. I dont think my this time hobbies will lose again! Happy day!

• India
27 Aug 08
amazing! my coin collection also got stolen!!! i lent my coins to be displayed in an exhibition but when it came back half of them were missing! i should have been more careful!!

• Germany
22 Aug 08
my hobbies is cooking and i really really love it.

• Canada
23 Aug 08
Hi poohgal, You have some very interesting hobbies and I really like your statement, "There is no end to learning and it's never too late to start". These are my feelings as well. I have always liked to write and since retirement I've been have been having some fun with it. Thanks for this discussion. Blessings.

• United States
23 Aug 08
The hobbies that keep me busy when my son and husband aren't are...reading, writing, watching movies, doing crosswords, sudoku, online games, crocheting, online games like pyramids and canasta

. I'd love to be able to play the piano. I've wanted to learn since I was a little girl. My Grandmother played and tried to teach me once or twice but gave up because she was a little impatient.


For more active hobbies...I love taking long walks and swimming. I'd love to take up kick boxing. I agree with you completely that there's neverending learning opportunities out there and it is never too late to start.


• United States
22 Aug 08
I used to love to sew and was pretty good at it too. Well, I have a nice machine but just can't find the time to sit down and sew something. I do repairs on clothes and stiff as needed but nothing more. It's been years since my last creation. There just doesn't seem to be enough hours in the day!