The healing power of love....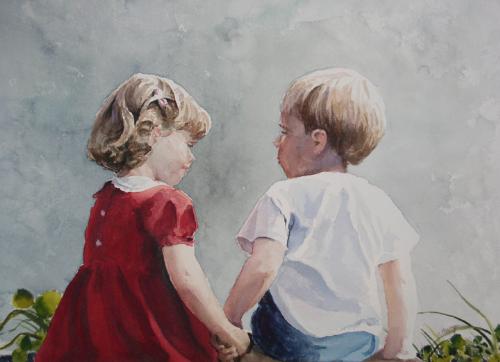 India
August 23, 2008 4:03am CST
The book that I am currently reading explains how love can actually heal us of many of our illnesses. Bernie Siegal, distinguished surgeon, shows how apparently terminal patients take control of their illness. They can change, elevate and many times actually prolong their lives beyond scientific and medical expectation. By reaching out to others they can reduce stress and release the body's healing mechanisms. It's a wonderful book that harps on the 'will of living' and 'healing power of love'. Through the healing power love and their will of living, patients learn that hopes, joy, positivity and humor work miracles! It would be lovely to hear from you guys on this. Love you all.
8 responses

• India
22 Nov 08
It is quite interesting to know about this book.I will go through this book and come back to you .And I can always feel the healing power of the love of my friends like you here without reading any of those books.Love and care are really great things to experience and wallow in.And I am happy that I am making another mark in mylot by responding to your lovely discussion.Yes I have touched the magic 7000.

• India
22 Nov 08
Congratulations Bala!! How I missed your mail! Sorry for not being able to do that but it's a surprise to find you here on your 7000! Was feeling upset, but friends like you knows how ton enliven! I would not thanks you for you must be knowing how much I care. And BTW, healing power of Bala is synonymous to healing power of love and thoughtfulness and I mean it from my heart.
Happy mylotting.


• Australia
22 Nov 08
I definitely believe that the power of love, prayer and any diversionary approach that falls along similar lines can be of tremendous benefit to soemone that is suffering from an illness. It all comes down to the pyschological state of an individual affecting their bodies ability to cope. "What the mind believes, the body achieves" is a quote I have shared on many occasions; and when you have an ill person focussing more on positive thoughts and feelings rather than the negative connotations of the illness itself, then the outcome will always have a far greater chance of being positive in my opinion.

• India
26 Nov 08
That's so true. The book essentially says that. The healing power of love and care is immense and we can live a better living inspite of being ill. There are ways to make and feel Cancer and terminally ill patients happy. The care givers have adopted various means to ensure this. Revolutionary steps in the filed of care giving! Kudos...

• India
23 Aug 08
Mimpi, A beautiful discussion

. I'm a great believer in the concept that love heals. We all know that the key to good health lies in a sound and positive frame of mind and the role of the greatest emotion and experience in keeping this balance goes far beyond what we can sometime comprehend. For someone who has been following and having learnt a bit of holisitc healing , I have understood and experienced this concept many a time from a little deeper perspective as well. Undoubtedly the greatest gift that we give ourselves is to love others and allow ourselves to be loved, and it is this love that gives us the will and determination to live.


• India
23 Aug 08
Okay, this one was for Alok.. And for me ?





•
22 Nov 08
Oh yeah the healing power of love. I sure do believe that love has the power to heal. Afterall God made us human beings, not to be isolated within ourselves but to meet others, love others and be with them. and so sure other people have their effect on us and we have an effect on others. So I amnot surprised if someone makes this finding. It is just relieving to know that people realise that we need other to survive

• India
22 Nov 08
It's so relevant today when we fail to understand the value of fellowship and unity. Love, care and understanding can make us go places. Healing power of love is enormous and it can actually increase the quality f living if not the quantity.


• Israel
25 Aug 08
"Love"
the most beautiful blessing of God.......lucky are those who get love in life....love of parents, love of brothers and sister, love of friends, love of life partner, love from children ,,love just for love

..... Person who is loved will rarely fall sick..

..yes I agree with you mimpi that love indeed has healing power which can cause miracles....I just want to say something..... people who are being loved and who expect to get love from others should not forget that person who is showering love on you all the time is also made of blood and flesh and also has a soft heart beating inside and also has longing desire to be loved.......so no matter young or old.......good or bad........if someone loves you....please please return his love with love.......life will be beautiful if love was equally received by all of us. Remember giving love is as important as receiving.....this is all that I want to say.......have a nice day mimpi.

• India
25 Aug 08
Apsara well said. I quite agree with you. Love is a boon and blessed are those who actually give it. LOve.



• India
25 Aug 08
Bestie, yeah that is indeed so! Yo dint tell me about your last echo. You take rest dearie. smiles..