how do u solve the problem?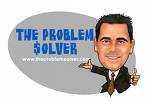 India
September 7, 2008 1:22am CST
hai to all mylot friend how do u solve ur problem?
5 responses

• India
7 Sep 08
To solve a problem we have to be silent enough first and think deeply why that problem occured.What was the mistake we commited that and whether the problem is rectifiable or not.But most of us dont follow that and we used to blame others only eventhough we commit mistake.This is not fair....think deeply or be silent and find better wats to get the problem solved

• India
8 Sep 08
systematically with a cool head. I agree with what you have written here. Many times we keep thinking about the consequences of a problem that we forget that we have to do something about it. Ultimately it is for us to make a decision then take action towards doing what you have decided. The worst that can happen is you end up with another problem but atleast you have tried and get better at making the correct decisions as you learn from your mistakes.

• India
8 Sep 08
yeah each person should have the habit of learning from the mistakes to enjoy the journey in his/her life

• Australia
3 Oct 08
If its a math problem: Involving less than 100,000 addition subtraction Less than 100 multiplicators Then mind calculate tham If the problem is NOT math, then THINK!!!


• United States
7 Sep 08
It all depends on what the problem is as to how I handle each one of them. I try to think about the situation and try to make the right decision to take care of each thing that arises.