NOW LET ME TELL YOU HOW I GOT HERE....My LIFE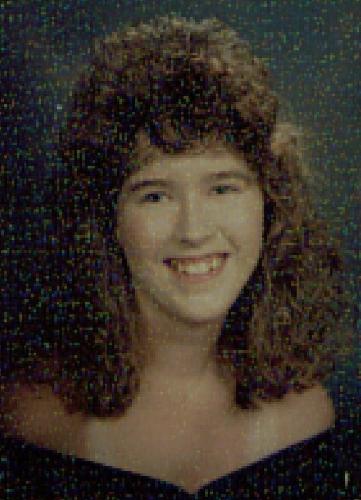 United States
September 9, 2008 12:22am CST
I told you I knew who I was, but I didn't tell you how I got here. When you talk to the same people every day, some times it helps to know about them. Put a life with the face. So I'll tell you a little about me. My name is Teresa. As you know from my profile I'm 36 young. I want tell you a lot about my kids here. we'll leave this about me. I married the first time when I was 17. I thought I had the world figured out. I had been dating him for 2 years. We were in 'LOVE'. I was a sophomore in school. So I promised I would finish school if I could get married. And I am a man of her word. Two weeks after I got married He quit his job, NEVER WORKED AGAIN. It get even better than that. This whole time I'm working and going to school, and paying bills. I'm in the 11th grade of high school. I thought it was gonna be this great life. Instead I'm taking care of a man. Then if that was not enough, wait I have a better one.I GET PREGNANT How the hell did that happen on the pill. On top of all my other problems. So I put my big girl panties on and sucked it up. Toted my fat belly around school all year, and worked, while my wonderful husband lived it up. I couldn't leave then right. I'm having his baby. So I have my baby boy in may and was on home bound school for about a month. 6 weeks after my baby was born I was ready to go back to work, not ready, but had to. And ready, more than ready for my senior year of high school.IT GETS EVEN WORSE THOUGH. When my son was 2 months old I found out I had lymphoma, cancer. I could not go to work or school or work. I could not hold my son without pain. I couldn't bath him, or play with him, or dress him. I needed help, and until this point I had never needed help. Even though I was only 18 years old I felt very independent. Now I couldn't drive a car, to take myself to the doctor. I went through almost a year of chemotherapy and radiation. I lived because I didn't want my ex-husband to raise my son alone. That scared me more than cancer. He didn't take care of me while I was fighting for my life. How could he ever raise a child on his own. I couldn't bare the thought. I have sense remarried. We have been together for 16 years. We have a baby girl together. I tell you this story not so you will feel sorry for me, but so you will now a little bit about who I am. And How I found out who I am.
7 responses

•
11 Sep 08
hi im from iran and i read your story life . u are a strong women i bielive u will be successful at the rest of your life . never forget the god .he is seeing all your problems and absolately helps & will help u . i admire u coz your fighting . u arent alone plz share your problems with me. with best wishes

• United States
12 Sep 08
Thank you for being there. And if you you need a friend you can share with me.

• United States
20 Sep 08
Anytime you need to talk let me know. I'll be here.


• United States
9 Sep 08
[i]HI walk, wow..you're a tough woman, I know there are many woman who have the same experienced as you and I admire the strength as well as the courage you got! I can just imagine myself, when I was 17, I am a Mama's girl! ANyway, Your son is very lucky to have you! This story will truly inspire some of your young people here who are in the same trials this time[/i]!




• United States
10 Sep 08
When Kids come on mylot and ask for advice on marriage at a young age, I always tell them to enjoy there young years while they can. They want get them back, and regret want help. Be a kid, and play like a child. I was always a daddy's girl, but when I was 17 was a mommy, so it was hard to be a daddy's girl too. I hope I may help inspire other people. Thank You.

• United States
10 Sep 08
[i]I know you are walk, by this story, it shows how positive is your attitude in handling those situations at a young age! Anyway, I am with you about advising our teens to enjoy their life to the fullest![/i]




• United States
10 Sep 08
I admire you for taking on so much at such a young age. You had a lot on your plate. I to had gotten married at 17, and had a baby at 18, and my ex was no better either. But we live and learn and do what we need to.

• United States
10 Sep 08
You are correct. I think we gain strength from within when needed. Kids don't understand that they don't have the experience in life to make the decision about life long events such as marriage. I wish they would take more advice.

• United States
10 Sep 08
wow ,you have been through a lot. you, have been bless you are a fighter its my pleasure to get to know you.

• United States
10 Sep 08
Thank you so much for reading my life. Thanks Teresa

• United States
9 Sep 08
Hello Teresa, It's a real pleasure to meet you! You are an amazing woman! You have lived quite an amazing and unbelievable life. Besides going through what you did to have your son and take care of him when you were so young you beat lymphoma which is one of the strongest and deadliest cancers. You are truly a "walkthetalk miracle". I have the utmost respect for you and I truly mean that. You have made the most amazing strides in your life and have proven that you are a very strong and independent woman by all means! You deserve ever bit of happiness that you have for now and always. I am so happy that you now have a husband that is truly a wonderful man and a daughter to give you happiness and your son who can truly appreciate all that you went though for him to grow up and be a healthy and strong individual of his own. I can't say enough about your strong will and character and how I am so impressed with your determination and will to survive. I am truly happy to have gotten to know some more about you. Thank you for sharing your story. May God Bless You Teresa. Your Friend, Leslie (Opal)

• United States
10 Sep 08
You made me cry. Nice to meet you also Leslie! Your Friend Teresa

• United States
9 Sep 08
I reckon that would do it. Going through all those things at such a young age will force you to learn about yourself, what you're capable of, and just how strong you are. I'm glad you got over the cancer and found a better guy. Glad for you and your son.

• United States
10 Sep 08
It did make me grow up very fast. It all comes at you before you know it is there. Life passes by, time is gone. Then you have lost so many things that you didn't even know that were there. You can't go back. All you can do is make it better. Thanks for reading my life......;-)

• Canada
9 Sep 08
"yeah you'll live" I heard someone said this to a teenage store cashier that complained how tired she is lifting boxes in the storage How true in your case, you lived through it and this made it possible for your child to live too You have gotten here and "here" is not the end, you will keep on living your life I'm not in the mood of sharing my own life story, I lived it and I intend to live it longer thats all I can say I didn't understand it back then, why me? what have I done wrong? but I understand now that if those events never happened to me then I would never survive it and know what I know now You see if your first husband was a loyal faithful person, you will never get to know how strong you are, surviving all that. You would've had your youth life easy and grow old spoiled and then spoil your children too I wish life can teach a lesson in a softer way, but it's not our say

• United States
10 Sep 08
My parents done what they could for me, as all parent could. I don't think I was spoiled, maybe a little for then. I'm not sure. My kids are spoiled. I do everything for them I can And I'm not ashamed to say it. There mine, I raise them And I have to live with them. As for I'll live , hell yea I will. I am. When I said I didn't want any sympathy. I didn't want to be bashed either. This post was a follow up from the post I put up A week ago. If you don't want to share your life don't. My first husband had nothing to do with, If I would have had cancer or not. Cancer is what took my youth. The rest was a lesson learned. I would not given back marrying him, for I would have to give back my son.

• Canada
10 Sep 08
i wasn't bashing at all how you raise your child is your choice and i mean you survive all that as your first marriage and cancer

• United States
10 Sep 08
Okay, Maybe I just took it wrong. Just seemed like you were. Thanks.