If You Could Choose, Would You Work PartTime or FullTime Job?

United States
September 25, 2008 3:38pm CST
Starting on Monday, I will be taking a free 5 week course for Displaced Homemakers so that I can get back into the work force after having been out for the last 5 years. I have a military background as well as computer, administrative and word processing strengths. I also own a bit of virtual real estate and know my way around the HTML playground. In any case, one thought lingers over my head when I head into the job market at the end of October. My dogs. My dogs are so used to me being here and me taking them out every 3-4 hours during the day. Yes, I confess... They are my babies... :))) It is bothering me to the point that I told my husband that I do not think that I want to go after a fulltime job just yet because I cannot leave the dogs for 40 hours a week, just cannot do it. He said that is fine, to do what will work for me. I know the area of work that I would like to work in so I will work on completing this course and take it from there. If you could choose your hours, would you work parttime or fulltime?
4 responses

• Austin, Texas
1 Jan 18
If I had young children and could afford to work part-time, I would have opted for that. But when my kids were young my husband had the opportunity to stay-at-home and care for them. I had the full-time job and he had the part-time job while he pursued his college education. It worked out. But now that my kids are all grown, I would prefer having a full-time job. Actually I consider my work-at-home projects to be more than a full-time job and a lot harder since I'm the boss and the employee. On the plus side, I'm never going to tell myself
"You're fired!"



• Austin, Texas
2 Jan 18
@cmw4562
- Yes you do. You keep plugging away. As do I. You know nothing from nothing leaves nothing so you make a daily determined effort to do something!


• United States
25 Sep 08
[i]Hi cmw, this moment, I will say I will prefer to choose the FUllTime Job, hubby has a full time work and I am always alone at home, we have no kids and no pets so, I will prefer to work outside and even if we will have a pet, I will still love to be out 8 hours a day! LOL![/i]




• United States
25 Sep 08
My daughter graduated HS a couple of years ago, and so there are no children here. I do so much around here as far as home duties and stuff outside that I cannot fathom to think to go to a 40 hour a week job... yet. You are one of the few who WANTS to work, so KUDOS! :)

• United States
26 Sep 08
I used to work full time and part time jobs. I now work at home for myself. I would rather do that instead of working full time outside of my home. Part time jobs just do not pay enough and you spend alot of money for gas.

• Philippines
26 Sep 08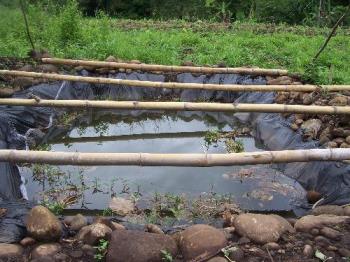 I have a full-time job which only takes me a few hours to complete. I would like to have a part-time job where I can earn some money showing pictures.