What music are you listening at the moment ??

Belgium
11 responses

• Ipswich, England
22 Oct 08
Hi there my friend, it seems that your profile is like a magnet for me tonight, i have been answering only your topics for the last 7 responses or so i think and i still have another 2 that i will answer after this one :D On topic: I am listening to a song sang by Amy Adams from Disney's Enchanted - Happy working song.

• United States
30 Sep 08
..."We're Not Gonna Take It" by Twisted Sister -- it just got played on Howard Stern's show ;-) ...


• Canada
27 Sep 08
I am listening to my Elton John cd collection as I got tickets to see him tommorrow night live . I can't wait.

• Philippines
27 Sep 08
i listen to alternative rock. and now im currently listening to staind's fade. love the band their music.

• India
27 Sep 08
i like music very mush .i listen to music to make me refreshed.and i like melodious music and some rock also.i use my mp4 player to listen to music in most of the time. at this moment i am listening to the song breaking the habit from the meteora album of linkin park

• United States
26 Sep 08
I have just finished watching the movie "Bandidas.. Now, I am currently listening to the music, Beautifully Broken by Ashlee Simpson...

• United States
26 Sep 08
I am not listening to music just listening to cartoons.

• India
26 Sep 08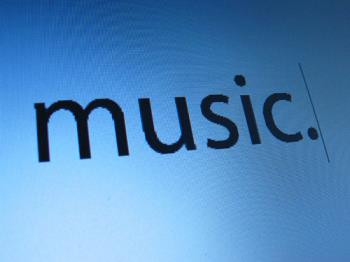 I love music. I keep on listening to it the entire day, Generally most of the time when i am traveelling and mostly when i am on mylot. So i am on mylot right now and ohhk. Well i am listing to "Baby Got back " Hahaha. i Like Big Butts!! Lol. .No No generally when i am on mylot, i switch my music on and it keeps on playing and when i opened this dicussion, this song started playing and i was just laughing away to glory and all. Well i just love this song now. And then your weird question too. Well anyways hapy mylotting:)

•
26 Sep 08
I'm listening to my Vampire Weekend album - so good!! It's really feel good music, so it's helpful to have on when I'm on here working etc. Though I'm surprised how few people like them!