for how long had you CRIED after a BREAK UP with urs CLOSED ONE?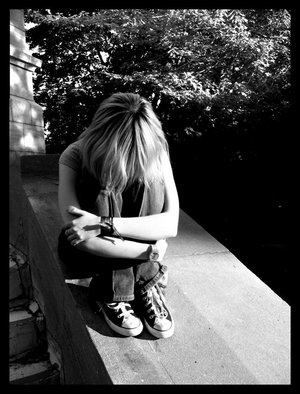 India
September 26, 2008 1:32pm CST
i had cried for whole night..... until my eyes wanted to get in sleep.......... sleep was also not possible to come as thoughts, mind and heart was all surrounded with the pain i got in my relation..... that was terrible one.... can never forget...............!!!
6 responses

• United States
26 Sep 08
Yes, break-ups are hart, especially if one is the one who doesn't want to break up. First loves are the worst to get over. It will take some time to get over it but eventually you'll be able to move on. It's okay to grieve about the lost relationship.

• India
26 Sep 08
life has to be lived even if any leaves us but that love for that person will be always present even thought u really dont wann to right naaa....??

• United States
7 Feb 09
Hello goldi_love! Honestly, I felt like crying now. I felt like it's a one sided love at this moment. I even hope I don't love this person that much so that I won't care. My husband and I are far away because we still have to undergo to immigration to be together. I really felt like giving up with our relationship. I'm too stressed out with our distance. Today, I felt bad about him. I really want to stop this hurt I feel inside by just breaking up or something but I know I can't do it and I won't do it because I love him so much. Maybe I would have a lot more patience. God is only testing our relationship.

• Egypt
22 Nov 08
It happened many times lately for a whole WHOLE night. It's been 11 months and things aren't better. I still cry, like everyday, I still get nightmares. I still don't feel like waking up, feel so out of energy and like feel lost no matter where I go.

• Philippines
11 Nov 08
when my ex husband left me, i cried long and good, and i cried until there was no more tear to shed...it took months, maybe even more than a year before i was able to feel normal again...

• Japan
26 Sep 08
When I had this break up thing with my ex, I almost cry every night for 3-4 months. I only cry when I'm alone in my room or when no one sees me. I was the one who broke up with him and yet I was the one who suffered long. It's hard to let someone go when you know you both love each other but I just can't forgive and forget his mistake done to me. I took me years to recover and moved on, too.

• United States
26 Sep 08
I cried for 3 days I also didn't eat. I didn't cry non stop but it did take me awail before I wasn't so miserable.