Which is the cutest pet that you have ever had?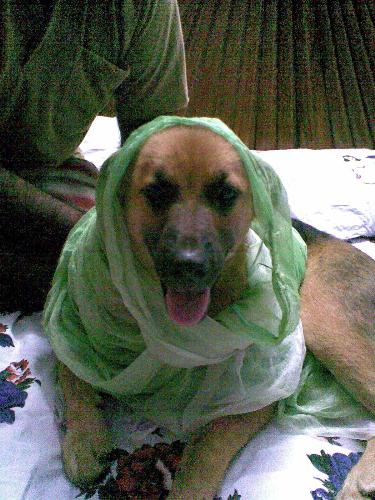 India
September 29, 2008 9:48am CST
Hi, I have had only one pet and that is my dog.He was the cutest pup i have ever seen and probably will see-which is the pet that u find the cutest?
5 responses

• Holiday, Florida
29 Sep 08

• United States
29 Sep 08
Well the only pet that I ever had was a goldfish which I caught in a pool at the ymca when I was a young kid which was cool. Ive always wanted a dog but my parents wont let me get a dog because they dont think im respnsible which I think I am since ive taken care of dogs before and I did a great job.

• United States
29 Sep 08
Mine is my husky. He is 2 years old now but he was the cutest puppy. Now he is just plain beautiful! LOL


• United States
29 Sep 08
definitely the three Chihuahuas I have now. They are so cute. I also had a chocolate lab that was really pretty...