How to transfer....???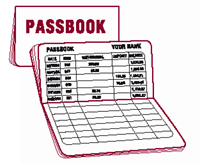 India
November 6, 2006 1:52pm CST
I've made $12.58 and my minimum payable amount is $10.. can anyone tell me how to transfer this money to my paypal account...????In my earnings window im seeing a message----"You have not yet earned enough to qualify for a payment. Once you have accumulated earnings of $10.00 or more, you then will qualify for an earnings payment. Keep participating, and you'll reach the minimum amount before you know it! Click here to learn more about the myLot earnings program. All amounts are estimates and are subject to change until final payments are made."Its not showing any link to transfer money I've mailed to MYlot but i haven't got any reply from them... Please help me guys...
5 responses

• United States
7 Nov 06
yes I had the same problem too no response. Im thinking it will payout on the 15th like it says it will under the tems of earning or whatever. At least I hope so, I hope this isnt some sort of scam or they could be having computer problems who knows but im in the same boat you are. It would be nice if they would respond though :) check you out in the 700 good job my friend. How are things going today? Today Im going with my husband to vote. Thats probally the big excitment today :) take care ......April

• India
7 Nov 06
I voted on 31st... Things going great exams coming form 15 so wont be able to increase my earnings...:( Well about Mylot im also keeping my fingers crossed...

• Australia
7 Nov 06
It looks like it might be an interesting day on the fifteenth to see who's been paid out. Was anybody around on the fifteenth of last month to see the result? there doesn't seem to be many people around with high ratings...

• United States
10 Nov 06
Yeah i think we all have to wait till 15 and please do share with everyone if anybodys gets paid :)

• India
2 Jan 07
Waited for many Fifteenths but still no transfer of money.


• India
8 Nov 06
Ok guys thanks for posting here... Also do come back on 15th Dec to discuss about getting payed or not got the payment. ISTANTO you seem to be a very old member on Mylot.. Can u share more on this matter. How much you've earned so far and when got the payment and how. Also Tell me That which months payment we'll get in December.. The money earned till 15th or 15th of this month or then earnings till the end of November

• United Kingdom
7 Nov 06
I had the same problem. I saw that I had enough for a pay out but it still said I hadn't earned enough, hopefully it will be like the first answer and will be available on a certain date.

• United Kingdom
7 Nov 06
Actually, I have just checked my earnings and now it says that I have earned enough and the payment will be processed on the 15th. It must be that it just hadn't been completely updated.