What's your blood type?

Malaysia
October 15, 2008 5:09am CST
Do not worry to share this information as I am not a vampire that will go after you once I know your blood type. LOL! Even though all of our blood is red, everyone of us has his or her won blood type. Do you know your blood type? Some people take this information for granted and only knew the problem when it was already too late. It is important for us to know our own blood type especially in the case of an emergency where we need blood to be given to us, the doctor or hospital must make sure that our blood type is compatible with the blood that we are going to receive. Anyway, my blood type is B+ and I do carry a card with me that indicates my blood type in case if something bad were to happen to me. My wife blood type is O and my son is B+ similar to me. Medically, I was told that my wife can donate her blood to me and my son but my son and I could not donate to her. At the same time, my son and I can donate blood to each other as we are of the same type. Do you know what's yours? How about sharing it here for the fun of it and for those who do not know, it will be a good idea to go for a check up. it doesn't cost much ans it would not take long but the whole exercise is worth it. Cheers!
6 responses

• Philippines
15 Oct 08
hey there! Is that true? you can donate your blood to your type O blood wife? You're not of the same blood how can that be possible? Maybe you're gonna donate blood to "swap" with other type of blood that is compatible and of the same blood type as your wife. Because that's what we did when my mom was hospitalize and she needs an A+ type of blood. Apparently no one among us matches her blood type so what the hospital did is they swap my blood with an A+ blood type. By the way, my blood type is AB+. I wanna donate and save my blood at the blood bank because I know my blood type is rare.

• Philippines
16 Oct 08
Oh, Yeah, I got it wrong there. But, How come she can donate blood to you and your kid? She's type O while you and your kid have a different blood type from her.

• Malaysia
16 Oct 08
Medically I would not be able to tell you but from what I read, O blood type is a universal type that is compatible with other blood type so that they can donate to anyone. However, they can only receive O type but then O type is quite common and easily available. If any expert out there, please correct me if I am wrong. Cheers!

• Malaysia
17 Oct 08
Hi Shax, My blood type is O, just like your wife. While my wife blood is B+ like my daughter. For information - for type O blood- recommended diet are meat ,fish and chicken. Consume less milk,chocolate and cheese.

• Malaysia
17 Oct 08
I see. Normally the child will follow the father's blood type but in your case, it is different. Must be something special then. My wife, with her O type, loves milk, chocolate and cheese. Oh boy! Thanks for the information and I would tell my wife about it. Cheers!

• United States
15 Oct 08
I think my blood type is A+. I called my mother after reading this discussion and she said that it was either A+ or O+ but she would look it up for me. I think that's important information to know and I don't so thank you for posting this discussion. You may have saved my life. You never know.

• Sri Lanka
15 Oct 08
My blood group too is same as yours. It's B+. My father and my two sisters all have the same blood group B+. My husband is O+ and my daughters have the same blood group O+ like their father. I think children gets their father's blood group always and you hardly find someone who will have a different blood group other than their father's blood group.

• United States
15 Oct 08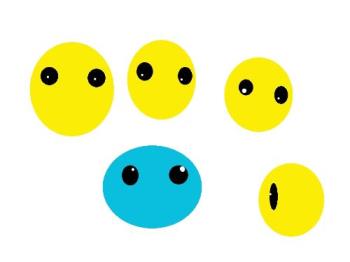 I have AB- type blood. It is the rarest type of blood. I can receive blood from A-, B-, & O- type people. That makes me lucky in case I am in need. I cannot however give blood to those blood types. I can only give to my own blood type.