who would you vote for?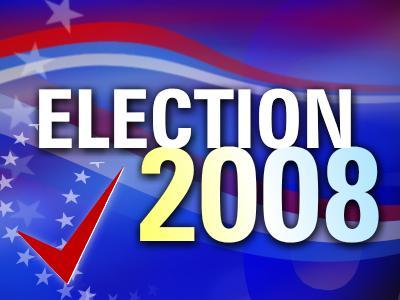 Philippines
October 26, 2008 3:42pm CST
the election is right in front of us. the whole world awaits of who will america vote for. the debates is over, and the bell is close to ring. but beforehand, mylotters, i want that even here, we could share some facts and some insights. i hope that Americans would share too. they are the persons most involved in this matter. .. to all, who would you vote for?
4 responses


• Philippines
26 Oct 08
Ralph Nader?. who is he?.. well, you vote for Obama?.. i respect it.. thanks for answering..

• United States
27 Oct 08
Ralph Nader
,is a perennial presidential candidate and Attorney, author,consumer advocate.He helped create Osha, the EPA, Consumer Safety Product Commission,The freedom of information Act,etc.His platform: He believes that government should stop subsidizing fossil fuels: oil, electric,and coal mining interests.Stop unfair legislation that allows the middle-class to suffer while the rich get richer,that the US should be a humanitarian superpower that foreign policy must redefine global security,peace,arms control,enact a living wage of $10, give women equal pay, end subsidies and bailouts to corporations and repeal NAFTA.These should be the ideas that the major candidates should be depicting but they don't....


• United States
26 Oct 08
I am voting for McCain...Obama is change we should be afraid of...

• Philippines
26 Oct 08
a friend of mine is also telling me that he is afraid of Obama.. hmm, let us see. but obama is the higher choice among americans today..

• Canada
26 Oct 08
America needs and deserves change so I would vote for Barack Obama. I believe a rich old man shouldn't be in control of a country when the economy is crashing and people are being forced out of their homes and are having to live on the street or with their parents in order to survive. That is not what America stands for. Obama 08 :) Thank you

• Philippines
26 Oct 08
you are respected for your opinion my friend. thank yor for sharing. but as for me, i would go for Mc Cain..

• Philippines
26 Oct 08
I have lost faith in this business of elections. It is a most inefficient way to find a leader. In my opinion, the worst leaders get elected and nobody seems to care that they leave a worse mess than when they came in. Elections are like circuses. They serve to entertain, nothing more.