How did your garden grow this year?


United States
October 28, 2008 10:47am CST
I grow a garden every year and I usually do pretty good. I always have a great abundance of veggies. This year was different, I grew lots of stuff and I didn't get much out of it. It all started when we got a late frost, after planting half the garden. We had to re-plant everything that was lost. This just set us back. Then it was quite cool this whole season, not much growth. Then to top it off, we are in a early frost, so most everything froze and died. So, my season for gardening was not good at all. How was your gardening season this year? Did you grow lots of stuff for the winter?
1 response

• United States
28 Oct 08
Totty!!! Hello my friend!!! I have missed you a lot. It is good to see you back again. Well, my garden was similiar to yours. It just did not do well this year. I only got a few things from it. Very dissappointing season. This summer was so cool I did not even go swimming like most years.

• United States
29 Oct 08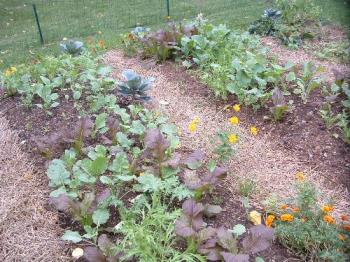 Hi Royal, Hopefully, next year will be much better. We will be more prepared, and maybe nothing will die off or go to waste. I didn't go swimming either, just too darn cold. I hope that your garden does better next year. Peace, Totty