Guess What This Is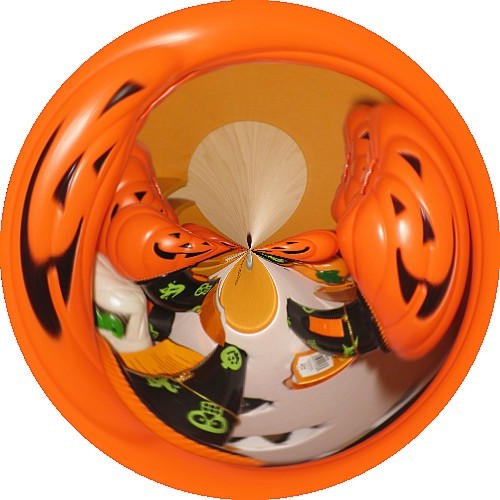 United States
6 responses

• Romania
29 Oct 08
Halloween decorations? i can see also a big white pumpkin under the rest if I'm not mistaking.

• Romania
29 Oct 08
From the second look i an see that they have a switch, I'm sure they have batteries. Though i don't know if they are used like lanterns or they make some funny sounds. LOL! It's hard but fun!

• Romania
30 Oct 08
Ok I may think they are some toys with sounds and lights for the kids with multiple uses like putting in them candy or so.


• United States
29 Oct 08
I am not sure. It looks like a big pumpkin nightmare, or pumpkins on an acid trip. Or pumpkins rolling around in a dryer. I have no idea really, it looks very Halloweeny though.


• United States
29 Oct 08
Is it a bunch of those plastic pumpkin pails waiting to be filled with candy? At first, I thought maybe it was a pic you took of your doorknob covered with a pumpkin ring thingy, reflecting the stuff on your table or counter, but...hmmm. This is kinda fun!