I Answer To A Two Year Old!!!

Turkmenistan
October 30, 2008 5:26pm CST
Last night I was talking to my sister on the phone and my sister made the comment that something was stupid. I heard her two year old grandson correct her in the background. Then she let him talk to me, as she often does. I just love this little boy and am always happy to hear his cute little voice, but he is just so bossy. He got on the phone and said, Hi, auntie Rosie. I said, hi, Jeremiah. The next thing I heard was, Why you say stupid??? I said, I didn't say stupid, nani did. To which he replied, Don't say stupid!!! I was totally taken aback by the nerve of this kid, but at the same time, it was so funny. Now I have to admit that my sister is totally spoiling him and allowing him to turn into a very ugly child and it concerns me. She is the teacher in his class and she says that he bullies the kids and tries to run everything. If he wants to play with a toy that another child has, he just goes up and snatches it. He hits the other kids and pushes them down. If one child hits another child, they tell my nephew and he goes to fight their battles. My sister says that she wants the other kids to get sick of it and knock him upside his head, so that he will learn not to bully. I don't think that this is the best idea. I am sure that most parents don't want their little ones to be forced to be aggressive toward each other. I think that whenever he is mean to the other children, she needs to tell him that what he is doing is not nice and maybe have him sit on the bench and watch the other children play. She needs to talk to him and tell him that he can not just take what he wants, but should ask politely. She was very strict on her own children, but with her grandson, everything is different.
5 responses

• United States
31 Oct 08
Having his mom as his teacher doesn't help the situation. He should be in another class. She needs to stop this behavior now. One of the rules in my sons class is "keep your hands/feet to yourself" and that means no pushing shoving or touching other children at school. His behaviour will get worse if she does not put a stop to it. I'm surprised other parents haven't complained about his bullying of their kids in his class. She needs to treat her grandson the same way she treats the other kids.

• Turkmenistan
31 Oct 08
This is what I am saying, she is doing him more harm than good. She had the nerve to say that she is glad he is not in another teachers class because they would not understand. Understand what?? That he is a brat!!! Believe me, they would understand all right and they would confront her about his behavior. It is not right to think that the other children should be forced to defend themselves against a bully. I am glad that I am writing about this. It is helping me to realize just how wrong it is. I am going to have to pray that he be removed from her classroom. That will be the best solution for all involved. Thank you for your response.

• United States
31 Oct 08
It's very wrong to me and definitely to many other parents. I bet he doesn't even realise what he is doing is bad behavior because his mom doesn't tell him that it is, nor disciplines him for it. I would be angry if my son ever acted up like that at school or in the company of others and he would know it too. I would hate to see what he is like when he reaches Kindergarten. He isn't going to be in her class forever, so she needs to correct his behavior now before it gets to the stage wehre he's no longer allowed at school because of his bullying. I hope it doesn't come to this.


• Palatka, Florida
30 Oct 08
I understand this. My neice is a little smarty pants for 6 years old herself. Like one day last week I had my tv remote laying on the edge of the couch she lays there and knocks it down. I asked her was she going to pick it up she says no in a mean tone. Then she says she had been as school all day and she is tired. She is only in kindergarden. My momma is the same way. She has spoild both my neice Hanna ans her brother Peyton. Peyton doesn't say to much yet so far he's a pretty good little boy for a 3 year old.


• Turkmenistan
31 Oct 08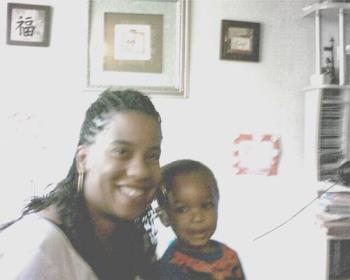 You are so right. She knows better and she knows that I know she knows better. I know that a lot of it is inherited from his parent's. They both have mental illness and his mother was a lot like him when she was his age. Very smart and smart mouthed. I told my sister when her daughter was pregnant that she was going to have a hard time disciplining him. She said, no I won't, if I love him, I will have to discipline him. Then he was born and I suppose all of that flew out the window. He is just the cutest little boy, but his attitude makes him ugly. I do not want the police to have to discipline him later in life. I just don't know how to get this across to my sister without offending her. Maybe I will send it in an email. Thanks for your response.

• United States
30 Oct 08
Two year olds can be like that. My neighbor's kid acts and thinks like he's an adult and demands to be listened to and respected the same way. If he doesn't get his way, he either gets physical or screams and yells. Whenever they have friends over, he has to be included in all conversations and if he isn't, he will yell louder to make sure that you hear him and all attention is turned his way. When he lived here, he didn't have any other kids to play with as there aren't that many here and spent all his time with adults, so that could be part of the reason. But, in general, I think 2 is just that age where they can be difficult.

• Shingle Springs, California
30 Oct 08
She needs to be firm with him not expect the other kids to discipline him!