My beautiful ride to work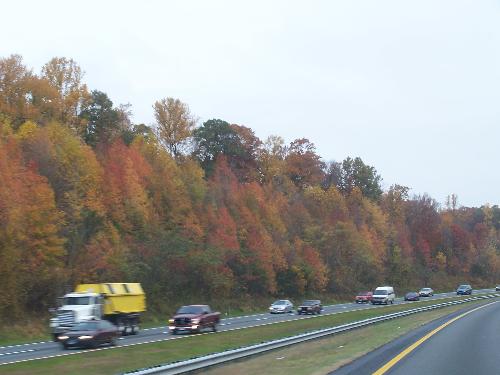 United States
November 5, 2008 10:03pm CST
Monday morning on my way to work, I felt like my breath was taken away by the beautiful roadside. I drive up about 8 miles or so of this scenery and it was really great too look at. I had to take my camera in to get some pictures of it. I took quite a few pics, and it was hard to find the best looking one! I just wish it hadn't been overcast because it really looks nice in the sunshine!
4 responses

• United States
6 Nov 08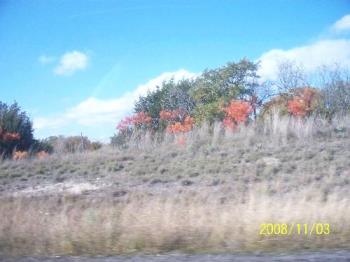 I envy people like you who live where the colors are so beautiful this time of year. Coming back from my daughter's monday I saw some pretty red colors but didn't get to snap a picture of them in time, this picture I am attaching is the best I could do. Better than nothing I guess. hahaha Thank you for sharing the beauty especially to those of us who don't get to see it.

• United States
7 Nov 08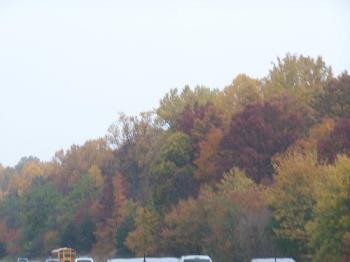 I tell ya, this week it has been so nice driving to work. I'm not looking forward to the day all the leaves are gone. Here's another shot...

• United States
7 Nov 08
I think it is great that those of you who live up there to see this each year can still be in awe when the leaves change. If I happened to be up there my mouth would be opened the whole time and only saying " wow" "oh man how pretty" ....well you get the picture of what I would be doing and also I would be taking pictures. Again, thanks for sharing the beauty on here.

• United States
7 Nov 08
That is beautiful! I would love to be able to take a trip along the Blue Ridge Parkway right now! Just imagine if that road and those cars were not in the pic. Heaven. It still looks wonderful though!

• United States
8 Nov 08
I really have enjoyed it, but I did notice today that a lot of trees are already bare. I'm sure by Monday it will be a totally different view....

• United States
6 Nov 08
Hey reiny, Yea, the scenery is beautiful now. I took a ride yesterday too. We went up one of the parkways and I hadn't gone that way in quite awhile. At least I hadn't ridden up quite that far and the sun was out and the colors on the trees were incredible. I also couldn't believe how breath taking the scenes were. It is such a beautiful time of year. I really love the fall.

• United States
6 Nov 08
I'm going to ride over to my mother's this weekend, just to see the trees. The road is just packed on both sides with huge trees and it always looks wonderful in the fall and again in the spring.

• United States
6 Nov 08
Any one who has to drive should be blessed with lovely scenery. It should be the law. It was often the best part of my commute. It is good to enjoy every day and start with a heart full of joy and beauty.

• United States
6 Nov 08
That is so true! I think my day was actually better because of the great drive in.