Domino's Pizza? Pizza Hut? which one you prefer?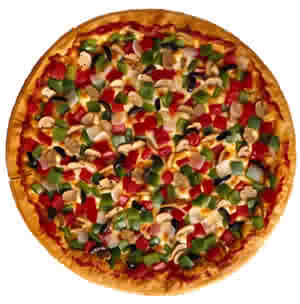 Malaysia
November 6, 2008 1:54am CST
Well, yesterday, I try Domino pizza... I never try Domino pizza before... I like it... my friend recommend me to have the crunchy thin crust... that is my first trying the thin crust .... it really delicious....

I love it...

normally i will eat Pizza Hut, after trying Domino's Pizza, now I more prefer Domino's pizza although it don't like Pizza Hut have a lots of choices.... (In Malaysia, Domino just have a few menu) so, If i really wish to eat pizza, i think i will choose domino pizza, if i wish to have something more beside pizza, i will choose Pizza Hut... How about you all? which you prefer?

8 responses

• United States
6 Nov 08
Okay when it comes to choosing between these two, I can't pick just one. xD I do love Pizza Huts stuffed crust but I love Domino's thin crust too. . .Even though I don't remember how much cheese Domino adds to their pizza, I'd try to find pizzas that add more cheese than sauce. Pizza with too much sauce and not enough cheese is bleh.

• India
6 Nov 08
Once i had pizza with my friends in pizza hut it was really very tasty

.Nowadays i prefer dominos because i order my pizza at home.It has the fastest devilery of 30 minutes.I love eating wheat crust.It is very nutritious.I love to have pizza with extra cheese.With my pizza i love to have garlic bread with liquid cheese.



• Malaysia
6 Nov 08
yes... I think domino delivery is faster than pizza hut.... and domino is free delivery....

well, I think i should try it next time on what you like it....

because i just have it once and the pizza i order is Vegie fiesta with set of CinnStix & Icing bread...


• United States
9 Nov 08
Definitely, definitely Pizza Hut!! Dominos just doesn't compare! My favorite pizza from Pizza Hut is a pan pizza with pepperoni, black olives and red onions. Yummy! I also like their stuffed crust pizza, but I don't think it tastes as good as the traditional old Pan Pizza, which is what they are famous for. :)

• Malaysia
6 Nov 08
I used to love Domino's until recently, their quality has dropped, I am as well, from Malaysi.. and so I do know how good they were before.. And obviously before Domino's came in the Malaysian market, there was shakey's and pizza hut.. And for that pizza, I really like pizza hut's pizza.. But now, if you ask me, I really like Canadian pizza!! Their fillings are much more than Domino's, Pizza hut and shakey's as well. I started having Canadian pizza 3 years ago, once they arrived here in Malaysia.. The first time I saw the pizza and the filling I was like woah.. and their pizza is really really good.. But now, if you do want to try, I would suggest you to eat papa johns once it's open. The brand is from US, and sure, the ones in US are really yummy, but I'm sure that since it's a franchise, it would be as good as the ones in US.. but obviously, there will not be pork in the menu.. which is really sad.. cause having bacon in pizzas are like the best!! hahah.. So yes, for now, until papa johns open their franchise her.. it's at the moment.. canadian pizza... the good thing about them as well it's 2 for 1!! hhahaha

• Malaysia
11 Nov 08

I think i really need to do more research....

I don't know that pizza have so many brands.... friends, since you are from Malaysia too, May i know where have shakey pizza, canadian pizza and papa johns? I really wish to try it... I like pizza.... Thanks......



• Malaysia
6 Nov 08

before I also never try domino and i don't think want to try domino also... but yesterday, because we have a function outside, when we back, is already over the lunch time and difficult to find place for lunch, so we decided to call delivery... my colleague suggest to order Domino is we want to eat pizza.... she said she only like domino pizza, so we try it... after try it, now i miss the pizza very much....


• United States
11 Nov 08
I prefer Pizza Hut. I love their stuff crust pizza wit cheese in it and their cinnamon sticks! Yum 2 die for!