Do you listen to Josh Groban's music?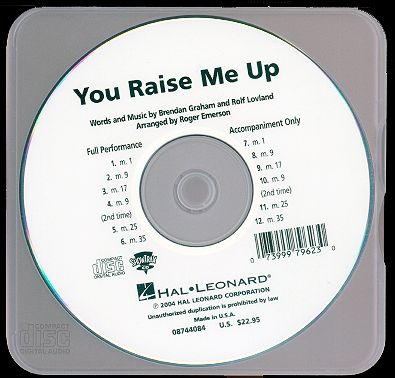 Philippines
November 8, 2008 8:48am CST

Josh Groban is a great singer. He has a very good voice quality. I love his songs entitled "The Prayer" with Celine Dion, "You Raise Me Up," and "You're Still You." Actually, all his songs are great, but I love the three. They're my favorites. How about you, can you appreciate Josh Groban's music? What were your favorites? Thanks for responding and good day to all!

8 responses

• Malaysia
8 Nov 08
I love this singer too. The way he sings make every songs seems to be alive! I always get touched by the way he sing. My most favorite is "You raised me up". As I am the kind of person who likes to watch musical movie, his voice can always help me to picture the songs. I can feel the message he is trying to convey from the songs. Very touching indeed!

• United Arab Emirates
11 Nov 08
I love Josh Groban very much I have all his CDs and I treasured it very much. I also have their songs in my ippod. It made me cry sometimes when I'm listening to it because it has a message for every listeners. Josh has a nice voice. It seems to be a great gift from heaven.I wish I can see and hear him perform live!

• Philippines
10 Nov 08
Yes my dear I love that wonderful song "The Prayer" It drives me to tears actually everytime I'd hear the song. It is very touching and the singers they are really great. I love Josh Groban. His songs are inspirational. I love Celine Dion as well!


• Philippines
8 Nov 08
yes, i do... his album Awake is also great... :)

• United States
8 Nov 08
Definitely I think my favorite song Josh Groban sings is You Raise Me Up. I remember when he guest starred on the now canceled show, Ally McBeal. I never watched the show except for the time he guest starred. That is when I first heard him sing.


• United States
16 Mar 09
OMG, I loooove Josh Groban. Once I was supposed to go to his concert, but I had just had dental work, was on pain killers and it was cold so my mom was like no. I was out $35.00 after that. But oh well. One day I'd like to meet Josh Groban. I kinda wish I could date him, but I don't know if I would be his type.