If violets are blue, how many of us can say, our love is true.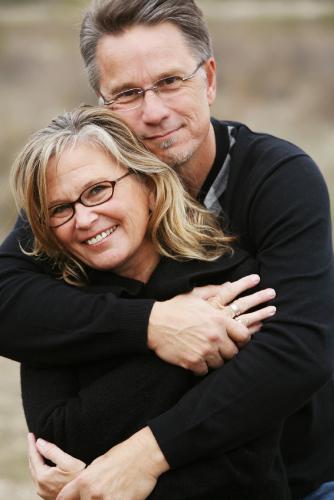 India
November 19, 2008 10:46pm CST
Ive been married for 22 years and yes, i can say our love is true. Its not that we dont fight or argue and at times dont even talk for one whole day, but I can genuinely say the love my husband has for me and I for him is true. We forget everything and start afresh after a fight. In fact I dont even remember why we fought after a few days. Through cloud and shine, we have been there for each other. I must however admit that we are less sexually active. Are you also lucky?
3 responses

• India
20 Nov 08
You are one of the Blessed ones to have good relation with your husband and this, in my opinion, keeps the whole family glued. Same with my husband, we have been married for 30+ years and we have been together through thick & thin. I'v a neighbour, a professor in a college. She is a divorcee, having two daughters. Must be going through hell as she has to do everything single-handed. May be out of frustration, she tries to fight with me on one or the other pretext.Everytime, I ignore it , thinking may be her nature has become like that. Anyway, Iwish you happy family life for many many more years to come.

• India
21 Nov 08
Thank you comfort. Your blessings are very important to me. May you too have all the happiness in the world with your husband. As for that lady, she must be having a really bad nature, for which her husband must have left her. Or she is plain jealous. Ignore her. I suppose her daughters m ust be going through hell with a nature like that. Cheers.

• Philippines
20 Nov 08
wow! amazing! it only means that you and your husband really love each other and made efforts to make the relationship work. i am hoping that when i get married i will have that 20+ years of marriage and still counting. happy posting

• India
21 Nov 08
Yes, we had to make a lot of effort to understand each other and because of that, our marriage worked. We did not give up when things turned bad, but fought side by side, giving and receiving courage. May you have a very sound marriage also. Amen.

• United States
20 Nov 08
My husband and I have been together for almost 17 years now. We have been married for almost 14 years. We have had our ups and downs but our love is true also. We look past the little disagreements. My husband and I have been through thick and thin also.

• India
21 Nov 08
Thank God for giving us good solid dependable husbands who can take us as we are and thank God again for giving us the strength to bear them. lol, but honestly speaking we are blessed. Thanks.