Requesting Information On Postage Stamps Machine.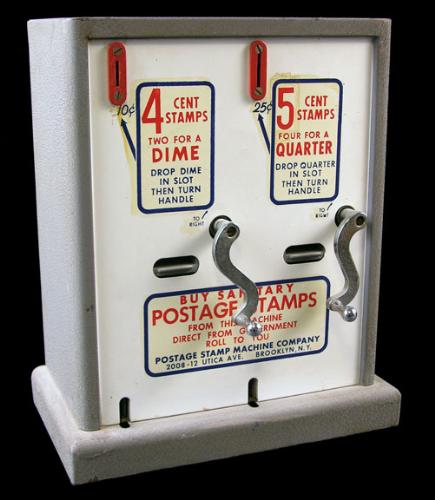 United States
November 21, 2008 9:53pm CST
I went to the post office the other day to buy a stamp. I do this often and I get the postage stamps out of the stamp machine out in the lobby of the post office. The stamp machine wasn't there and the place where it had been was replaced with a wall. I went inside to purchase a stamp from the teller and I ask her about the machine and why was it removed and if they were going to put another one in its place. She informed me that they were not and that there was not going to be any stamp machines anymore they were taking them out of all the post offices. Because the machines will not take credit or debit cards. I told her I didn't care because I keep a purse full of change anyway. She said that is what all the people are saying. My question is, Is this just happening in this local area or are they doing away with postage stamp machines everywhere? Have you been to your post office lately? Will someone from another state check this out for me?
4 responses

• United States
22 Nov 08
the one at our post office had an out of order sign on it all the time. i just went to the post office this week & got a roll of stamps so want be going back for awhile. if i happen to i'llcheck it out. maybe somebody else will know before i do.

•
22 Nov 08
Hi Chevee, I don't see any postage stamps machines here much because stamps are sold at most place apart from the post office, you purchase them from your local papers and candy shops and supermarkets and W.H.Smith the newsagents shops, but they do have the machines at airports. Hugs. Tamara

• United States
22 Nov 08
i will check i really haven,t noticed it lately wow that mean we can only but stamps when they are open.this could be a inconvenience to people who just but the stamp and drop there mail.

• United States
22 Nov 08
Our stamp machines have been gone for a really long time. I did not know it was more widespread than that.