why do relations gives so deep pains?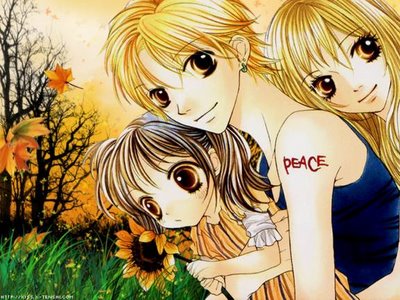 India
November 22, 2008 12:01pm CST
i never yet able to understand n solve the puzzle of relation...... as why do we be so close to the person n expects so much..love that person more than anyone.. that in turns we get deep uncurable pain.... can say.... a mark on heart that got hurt, by the person whom u love soo...... much
4 responses

• Philippines
23 Nov 08
Pain is always a part of life and emotional pain is very powerful. When we are in a relationship, we give so much of ourselves and expect so much to that it causes an imbalance in our mind. Cheers!!

• United States
22 Nov 08
I'll tell you what I think of this. I think it makes perfect sense that love comes with pain, and lots of it. Everyone depends on love. Love is the most intoxicating, most lovely, most sought-after feeling/emotion in the world. Everyone is after it, and everyone enjoys it. So I think it makes perfect sense that when it ends or when you don't feel it, you feel pain. I think that even the pain of it is beautiful. It keeps us going and it keeps us understanding and going after more. It helps us learn how to get along with people and how to create meaningful relationships.

• Canada
22 Nov 08
It's precisely because we KNOW them and LOVE/CARE about them, that it hurts us when we're betrayed, failed, or intentionally hurt by them. Haven't you noticed it doesn't bother us much what strangers think about us or do to us, but of someone we know, we expect better. Perhaps your relationship needs to go through a time of evaluation...

• Boise, Idaho
23 Nov 08
Very well said I must say. We are emotional people and expect things from those we hold dear. I think that caring for someone puts that person on abit of a pedistal and whether right or wrong we set more of a standard with those we are close with and care about.