Why are discussions disappearing?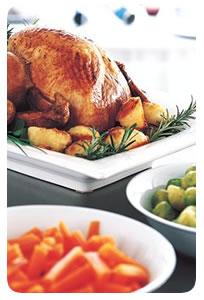 United States
December 1, 2008 12:32pm CST
I've posted some recipes for your left over turkey and they are'nt here. I did'nt think posting a recipe was against the rules. Has anyone posted a recipe or had discussions disappear and wonder why? I've even read the guidlines again and can't understand what I did wrong.
3 responses


• United States
1 Dec 08
That's what I thought, but before I even posted that day, Friday, I did a search and found none for the recipe I posted. I did'nt check today for I already did on Friday and I was the only one to post the recipe. Just weird. Thanks


• United States
1 Dec 08
Thanks lilybug and yes that's right it does say that in the guidlines. I read taht before I posted, and I didn't start the post with the recipe. That's what's the confusion on my end. Oh well, there's better things to gripe about I suppose. :)

• Canada
3 Dec 08
One of the DON'TS "Post jokes, recipes, etc. as discussions. This is a form of abuse and all recipes and jokes will be deleted if they are started as a discussion." You can read the do's and don'ts here http://www.mylot.com/o/guidelines.aspx

• United States
17 Dec 08
I have mariposaman but thank you. I read them before I even posted the message. It doesn't really matter anyway, no big deal.