i am ashame..

Philippines
December 8, 2008 3:50am CST
i am a christian. and it has been four years going five that i received the salvation and the love of God through Christ in my life.. and since then, my life took other turn. i am selfish before, trying to figure out how i will be able to success and be famous and earn a lof of money. and now it is different. but still along the way, as i grow and learn the ways of the Lord,i can say that i am still not there. this day, there is a meeting in our church wherein all the full time workers in the ministry are gathered and shared their testimony. everyone is reporting from their regions the successes and the struggles each one has. and most of these persons are from the mountains.. and i am ashame of myself when i heard them that they are really walking about more than a kilometers to follow up those young christians in their place and to help them grown in their faith. it really requires a lot of commitment, and sacrifice. but then the joy in their faces is so radiant. and they are really happy doing it for the joy of the Lord. this is new to me.. and as for me, i am really a complainant when it comes to the works for the Lord. i easily get irritated when things would turn the way i wanted it.. as i listened to them, my heart bleed. i am ashame before the Lord.. i am not that obedient, and in my heart i shout for comfort a lot.. wherein the Lord is not really being comforted here on earth. i mean, this character change takes time. and i am submitting myself now for His glory. and i want you mylotters be the witness of it.. please pray for me to be committed in meditating the Word of the Lord, in witnessing, in being a leader, a son, a brother, and most of all a child of God.. by God's grace, to really be running this marathon each christian is.. thanks.!!!
5 responses

• Philippines
9 Dec 08
I will be praying for you my friend i know that in your heart you want to follow God and be a good disciple of Him. I pray that God will sustain with the strength as you share His words to others and touch their lives with His word. Following Christ path is not always easy but in every challenge that we met along the way this will make us better followers of God. May God fill you with His grace and wisdom always. God Bless!!!

• Philippines
10 Dec 08
huhu, you are certainly right. it is never easy. there are a lot that is at stake.. it is costly.. and i just wanted your prayers and support all the time.. my friend, if you happen to have some extra finances, i would be glad to have it.. hehe.. but more importantly, your prayers for provision in everything is what i wanted. i know God will use His people to help His people.. thanks

• Cebu City, Philippines
10 Dec 08
We are in the same track jing, as long as we are not comfortable with just what we have now but to strive for more and do more for God for its His will for our lives to glorify Him and to do according to what he has set for us. Though it may not be easy but our prayers for each other will help us run his race.

• Philippines
17 Dec 08

thank you te.. it was really not easy following the path of Jesus. along with it is the struggles and the temptations and the problems and pains in life. it was not easy. lately, i had been crying all alone and sometimes with somebody else. i could not bear it on my own. i easily get hurt and grumbled and gets tired so easily.. it was not easy te.. honestly. especially when nobody is taking care of you too. somehow, i want my life before. but we really could not make the present last forever. changes happens. and then, the challenges. and then the character transformation. and in this, all is involve.. my commitment and my faith is being tested like fire and things.. hahay.. i just hope HE will come already.. things are really not the same as it was. before, i used to take care of my own. and now, there are others to be understood. others to take care of. there was even one night when one of the members of our apartment cried before me because he wanted to be taken cared of because in his family, he was not being cared for. it was not easy though. i myself wanted the care. and so each night and each day come when i have to care for others and then cry before HIm for my longing of the care.. somehow..

• Philippines
17 Dec 08
prayer doesn't change God's decision it changes man that is what i learn from from my brother. your not being obedient is only for a change. Remember your commitment to the our Lord. Life is a given gift from God what you make in it is you're gift to God. Learn from people and open up to them, never hesitate to pray always for the Lord will always be there for you no matter what. You are not alone, you are not you are precious to God because he's given you life in fact you should be thankful to Him for he granted you life. Never hide yourself from the dark and please give yourself a time to moved on and live life to the fullest, Being in this world is a committment on how you believe in Christ the king. so don't surrender in small reason be a fighter of life and you'll see there is a little paradise in you.

• Philippines
29 Dec 08
thank you!! i give you my best response.. thanks!! don\t surrender in small reason, be a fighter of life and you'll see there is a little paradise in you.. i like this statement!//thanks!

• Kenya
12 Dec 08
Be praying for you always. May we all strive for that in Jesus name. I think you'll make the change once you strive for it. As for me, I have my own struggles too. Once I open the Bible to read, I find myself going to the books of Psalms, Proverbs or Ecclesiastes. I don't know how I'm going to curtail that ang get to every part of the Bible. I don't know if this is right or wrong.

• Philippines
29 Dec 08
thank you for being honest. i suggest that you buy or have a copy of any devotional guide and pray about it.. there you will find some suggestions on how to do your Bible reading and other stuffs as well. it would be so much help to you.. i am using STREAMS IN THE DESSERT. It is a good guide devotional book..!

• Philippines
11 Dec 08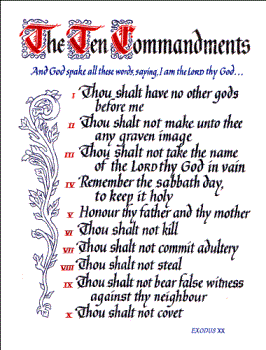 Well they say that all of us are sinners and I would have to agree on that one. I don't believe that religion, belief in God, faith, science, will make you a better person. In some cases, it may be true but the fact that this so called sin is very inevitable, we can't help but do something we wouldn't want to do in the first place. I'm a Christian and I admit that I'm a sinner. I've broken some of the Ten Commandments such as Honor thy father and thy mother, Thou shalt not lie, and Thou shalt not steal. I'm ashamed too but as a believer, I know that my Creator will always give second chances. It's just up to us whether we want to grasp it or not. Sinner - a person who has sinned. Ashamed - feeling shame or guilt. Let peace reign. Let love rule.