Navy Question.....it's about the ribbons.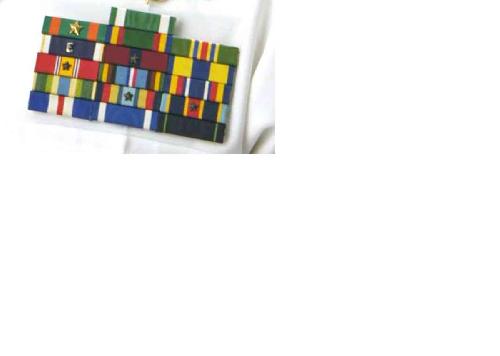 United States
4 responses

•
10 Dec 08
These ribbons are all different awards for services with-in the Navy. I do not know what each individual one is for though but some would be for service for so many years, some would be for bravery and some would be for different tasks etc. Maybe an old Verteran might help you out here. I think Hiccup would know some of these maybe.

• United States
11 Dec 08
hildas, Thank you! How do I find "Hiccup"? Happy MyLotting!




• India
10 Dec 08
The ribbons are designed for various medals that you are awarded for bravery or service in particular regions. Say you serve over seas, yo get a particular medal and a medal ahs to be hung with a ribbon. Each medal has a particular ribbon which can be recognised even without the medal. You don't wear medals all the time so the ribbons become representative. From the robbons yo can slos make out where all the individual has served and what his awards are.

• United States
10 Dec 08
mercuryman3a, I'm sorry, I should have been more clear. I know why the military has ribbons, I just don't know what all of these ribbons mean and was hoping that there would be a Navy person here that could help me out. Thank you though!




• United States
10 Dec 08
Being an old Air Force veteran, I have no idea what the Navy ribbons stand for, but it must be for some service of some kind. Sorry I can't help.

• Canada
12 Dec 08
That is an interesting question about US Navy ribbons. I did some research and yes the ribbons represent medals and service. I found a couple of websites to get you started. I do not know how comprehensive these websites are but here are a couple I found. http://kepler.pratt.duke.edu/USNRibbons.html http://www.gruntsmilitary.com/rackbuilder/navyribs.php